Guns
Best 20 Gauge Shotguns in 2023
Whether you're planning to hunt upland birds, waterfowl, or shoot clays, these 20 gauge shotguns are leading their class.
If you polled wingshooters across the country, a large majority of them would likely vote in favor of the 20 being their shotgun gauge of choice. Why? The 20 gauge usually falls right in the middle in terms of weight, recoil, patterning, and other parameters that make it such a popular option for most hunters. It's also well-suited for younger shooters and smaller-statured hunters where a 12 gauge is too big and too heavy. The 20 gauge is also extremely versatile to handle all of your wingshooting, small game hunting, and clay shooting. Most gun safes have at least one or two 20s in it, and with so many good reasons to own one, the hardest part is deciding which make and model to pick up.
Lucky for you, we've whittled the list down to a few of our favorites for bird hunters to take on their next upland hunt.
Photo Gallery
 See all Photos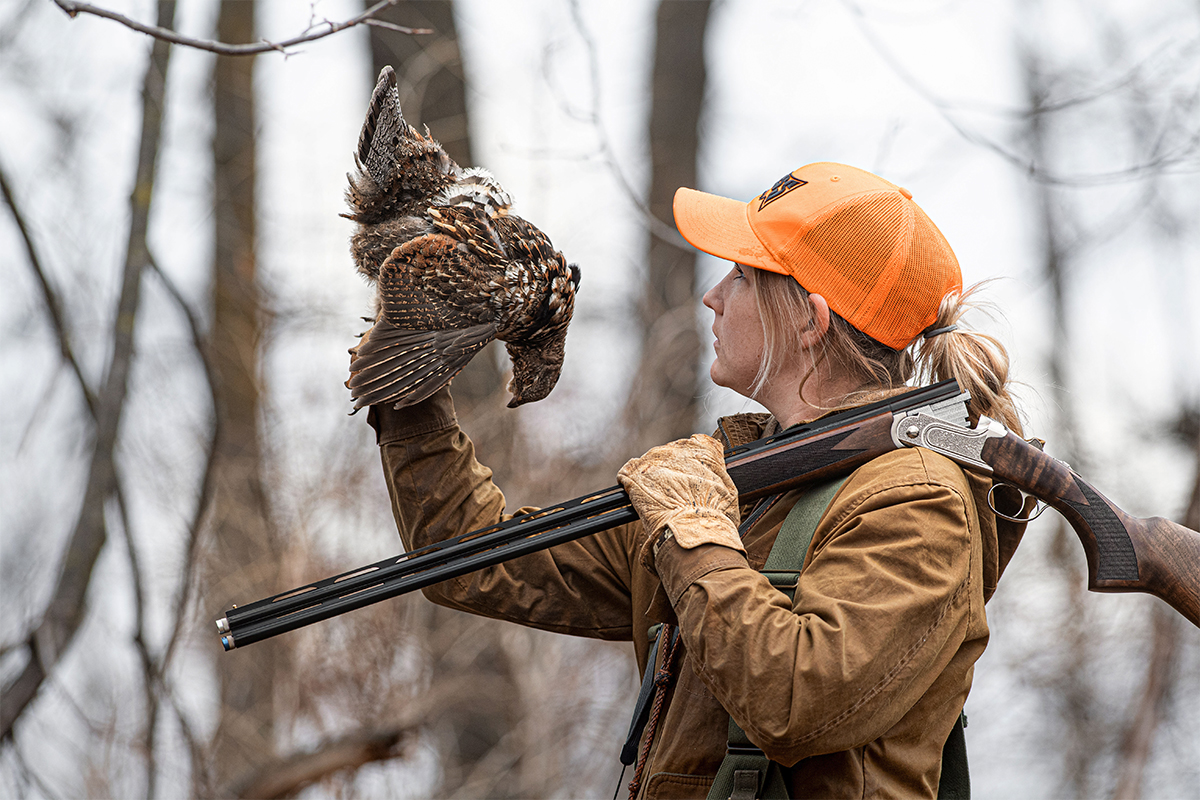 Browning Citori Hunter Grade Shotgun

If you thought an expensive double barrel shotgun was too nice to take into the field, the Citori Hunter Grade is the solution to your stress. This attractive and field-ready over/under showcases gloss finish metalwork and gold enhancement on its receiver. It is styled with a satin finish Grade I American walnut stock with Inflex recoil pad to promote comfortable shooting. The Citori Hunter Grade comes with a receiver and barrels that are blued to a handsome finish and its gold accented receiver reminds you that you're holding onto an iconic Browning stackbarrel. You can pick one up with either 26- or 28-inch chrome-lined, back-bored barrels with silver bead front sight and a trio of choke tubes.
$2,180-$2,250 | browning.com
CZ Bobwhite G2 Shotgun

The nicely priced, crowd favorite Bobwhite G2 from CZ is a traditionally-designed side-by-side that looks and plays the part with a straight English-style stock with dual triggers and extractors. Finished in a rust resistant, hardy black chrome from butt to bead, the Bobwhite also features a durable machine CNC black chrome receiver with modern internals built for longevity and reliability. This 3-inch SxS sports 28-inch blued barrels and a five-pack of flush-fit chokes. Southpaw shooters take delight, CZ is now offering the G2 in a left-handed model.
$800 | cz-usa.com
Remington Model 870 Wingmaster Shotgun

Setting the standard as one of America's most popular pump shotguns, the Model 870 Wingmaster is made of high gloss-finished American walnut on the stock and forend with twin-action slide bars for smooth cycling and a naturally balanced point and swing. The Wingmaster comes with a 26- or 28-inch high-polish blued barrel with twin bead sights for more accurate target acquisition. This prestigious pump is built to last with a blued and polished steel receiver that houses milled and polished internal components for smoother operation and long-term durability. It's no doubt the Remington Model 870 Wingmaster is a sturdy and versatile shotgun for any hardcore hunter.
$$$ | remarms.com
Franchi Instinct LX Shotgun

For many wingshooters, the gun they carry is an outward expression of their passion, and the Instinct LX leaves little to the imagination. This luxurious over/under is a functional work of art that combines fine Italian craftsmanship, superior ergonomics, and alluring aesthetics. There's a touch of elegance found in the LX's detailed engravings that include gold-inlayed birds and gold accents on a color case-hardened steel receiver. Couple that with AA-grade oil-finished walnut with checkered Price of Wales stock and Schnabel forend, and this dapper double gun has the traditional stylings made to satisfy fit and field function. This stunning Franchi break action also features 28-inch blued barrels, auto ejectors, fiber optic front sight, and a three pack of black extended chokes.
$1,900 | franchiusa.com
Benelli Super Black Eagle 3 Shotgun

Built upon the legendary Benelli Inertia Drive system, the SBE 3 is a do-it-all shotgun that will take on any upland, waterfowl, or clay shooting pursuit and will easily cycle through light 2 ¾-inch loads up to 3 ½-inch magnum shells. Benelli's innovative recoil reduction system combines Comfort Tech 3 and Combtech to significantly decrease felt recoil and vibration. Late season wingshooters wearing gloves will have no worries when operating this semi-auto with its beveled loading port and oversized bolt handle and safety. It also features cryogenically treated Crio barrels to protect against fouling and deliver superior patterning. It is available in a variety of camo and Cerakote finishes for whatever flavor your fancy.
$2,000-$2,100 | benelliusa.com
Photo Gallery
 See all Photos
Mossberg International Silver Reserve Shotgun
One of the best break actions for not breaking the bank, the Silver Reserve from Mossberg is a testament to the history of the over/under design along with modern performance enhancing and safety minded features. This well-appointed, working grade gun sports a satin finished black walnut stock and forend, satin silver logo-engraved receiver, extractors and dual locking lugs, tang-mounted safety and barrel selector on 26-inch corrosion-resistant, chrome-lined matte blue barrels. This unbeatable, dependable, and affordable over/under shotgun leaves you wanting nothing more.
$820 | mossberg.com
Weatherby Orion Matte Blue Shotgun

If you're splitting time between chasing birds and breaking clays, this 3-inch stackbarrel from Weatherby features matte-finished metalwork with a matching satin-finished A-grade Turkish walnut stock and forend with Prince of Wales grip, brass bead front sight, and a three pack of chokes. The Orion series is most known for its low-profile, slim action that showcases a set of side locking bars which results in much less bulk and far greater balance than other over/unders. It comes complete with 26-inch chrome-lined, matte blue barrels, equipped with automatic ejectors, ambidextrous top tang safety and barrel selector to choose your barrel/choke configuration on the fly.
$1,050 | weatherby.com
TriStar Bristol Shotgun

No upland wingshooter's wish list would be complete without a reasonably priced, modern side-by-side, and the Bristol from TriStar is the perfect pairing of appearance and performance. With its oil-finished Turkish walnut English-style stock and traditional case colored receiver, the Bristol speaks to the golden age of bird hunting with a few contemporary enhancements. These include a true steel frame with precision laser engraved detail, auto ejectors, five Beretta Mobil chokes, brass bead front sight, single selective trigger, and top tang safety. Add to that, a five-year worry-free warranty means you can focus on the fun that lies ahead.
$1,220 | tristararms.com
Winchester SX4 Upland Field Shotgun

If a repeating shotgun is part of your game plan, the Winchester SX4 Upland Field is a sleek and sporty semiautomatic with a touch of class. This upland and clay range-ready semiauto features Grade II/III Turkish walnut with a subtle satin finish and a lightweight, scroll engraved, nickel-plated alloy receiver. It's loaded with cutting-edge features including a TRUGLO fiber-optic front sight to assist in properly placing shots along with textured gripping surfaces and a larger bolt handle and release for improved handling. This upgraded SX4 also offers the shooter some customization through a reversible crossbolt safety and LOP spacers for finding your custom fit.
$1,400 | winchesterarms.com