Robin Williams
Robin Williams Wept Every Night & Did Not Share Wife's Bed in His Last Days: 'We Were Living a Nightmare'
Robin Williams' final days were a tumultuous period that drove him to a sad end. According to his wife, Susan Schneider, the comedian's ailment birthed symptoms similar to "living a nightmare."
Robin Williams passed on in 2015 after a beautiful entertainment career that left smiles on millions of faces. However, Robin's last days were anything but joyous due to his mental health struggles.
At his death, authorities had found him in an empty bedroom. Robin's death was ruled as suicide, caused by severe damage to his mental health. Here's a look through his life.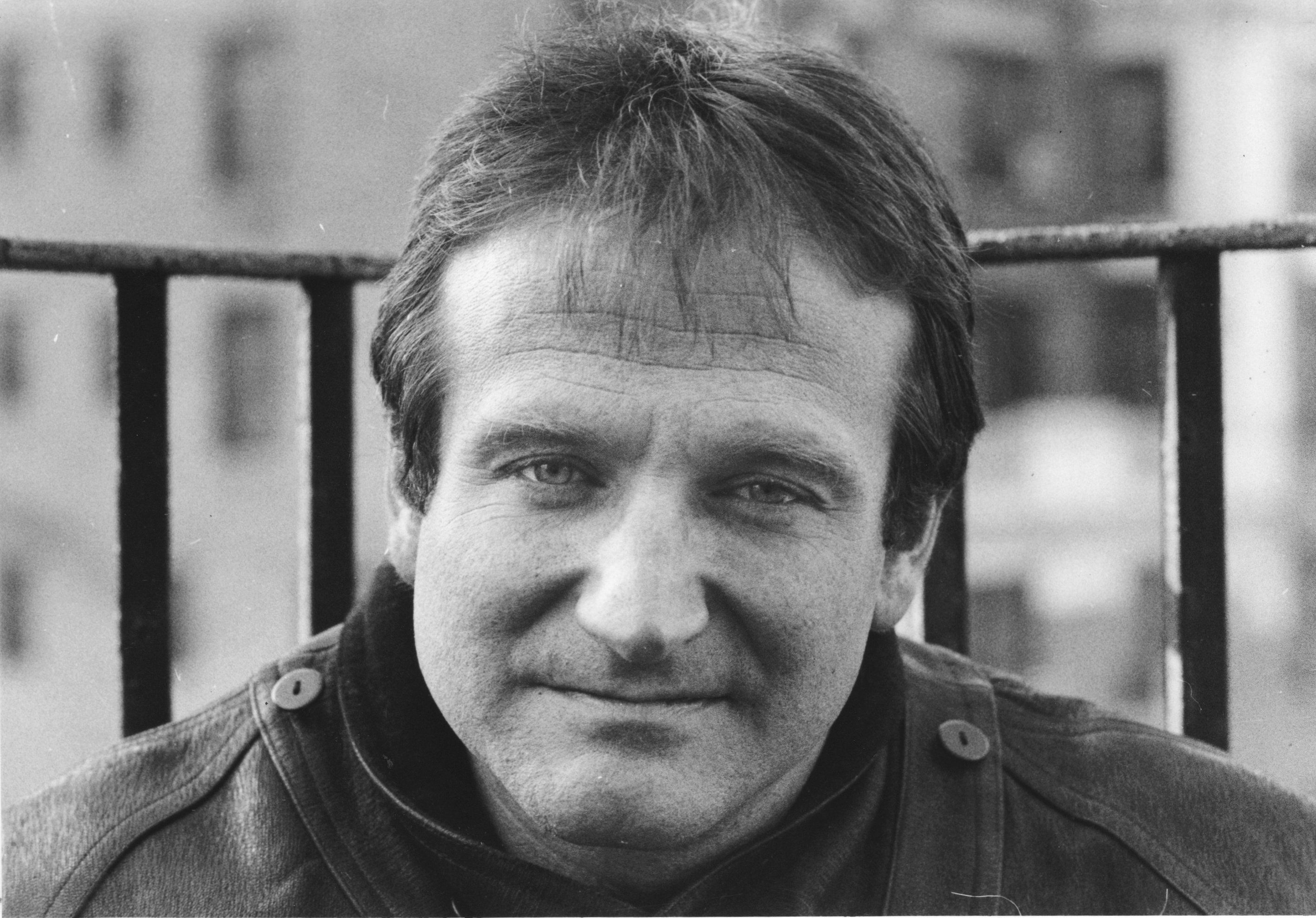 Actor and comedian Robin Williams poses for a photographer at the Carlyle Hotel in Manhattan, New York on December 8, 1987 | Source: Getty Images
ROBIN WILLIAMS' LIFE
Until his last day, Robin Williams was married to Susan Schneider. Still, many years before, he was married to Valerie Velardi Williams, whom he welcomed his first child, Zachary "Zak" Williams with. 
The duo met in 1976 and were married in 1978. Valerie met her spouse when he worked as a bartender. However, years after their wedding, Robin Williams' career got better, and so grew his love for women.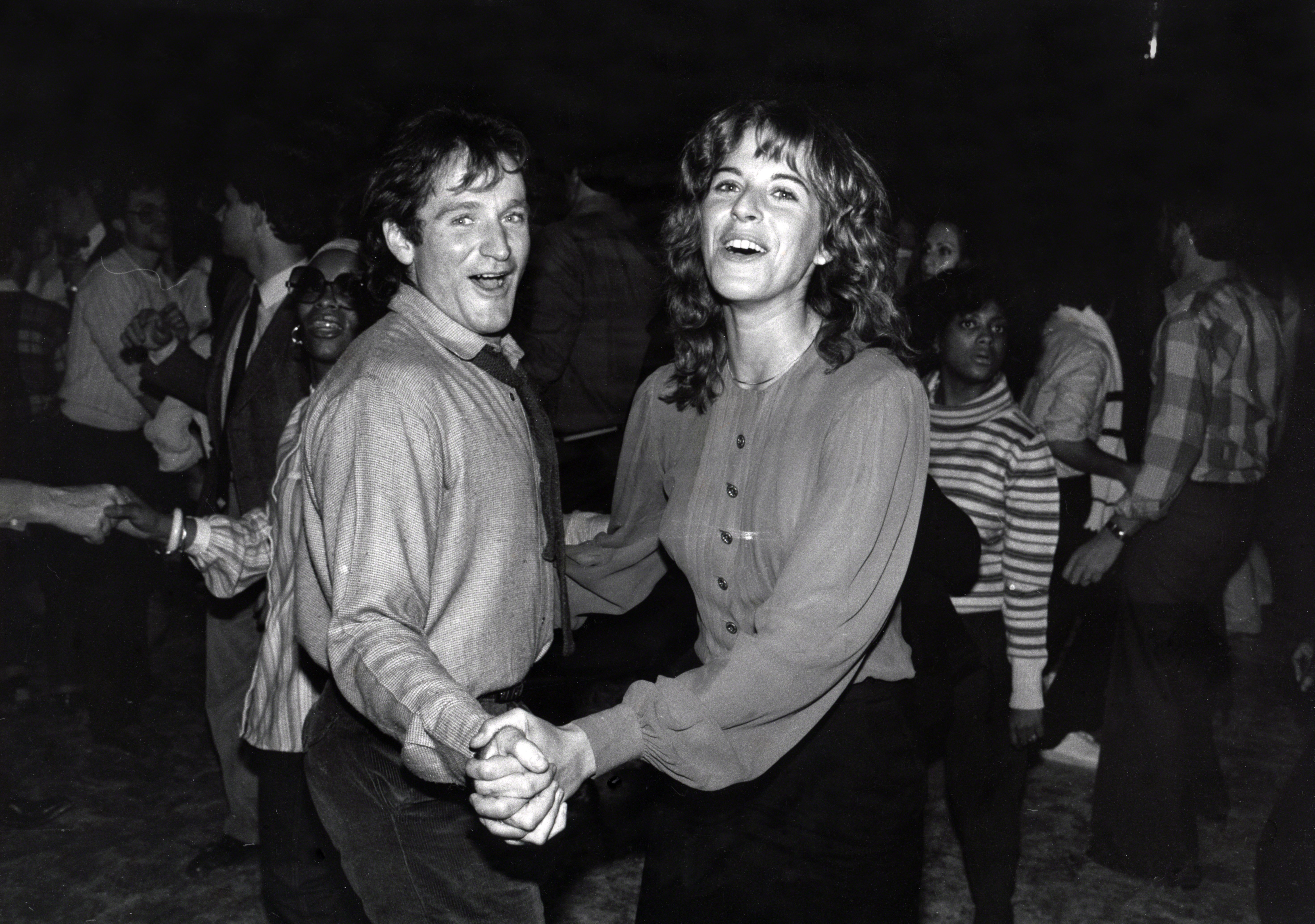 Robin Williams dancing with wife Valerie at Studio 54 circa 1979 in New York City | Source: Getty Images
His union with Valerie had been riddled with cheating scandals which eventually saw them hightailing it to the divorce court. Valerie once shared that she understood her husband's love for women, but all she wanted was for him to go home to her. 
During this time, Robin reportedly had an affair with Marsha Garces, who was Zak's nanny for two years. Robin and Marsha were said to be involved during his marriage to Valerie, and after dissolution, the pair's affair intensified.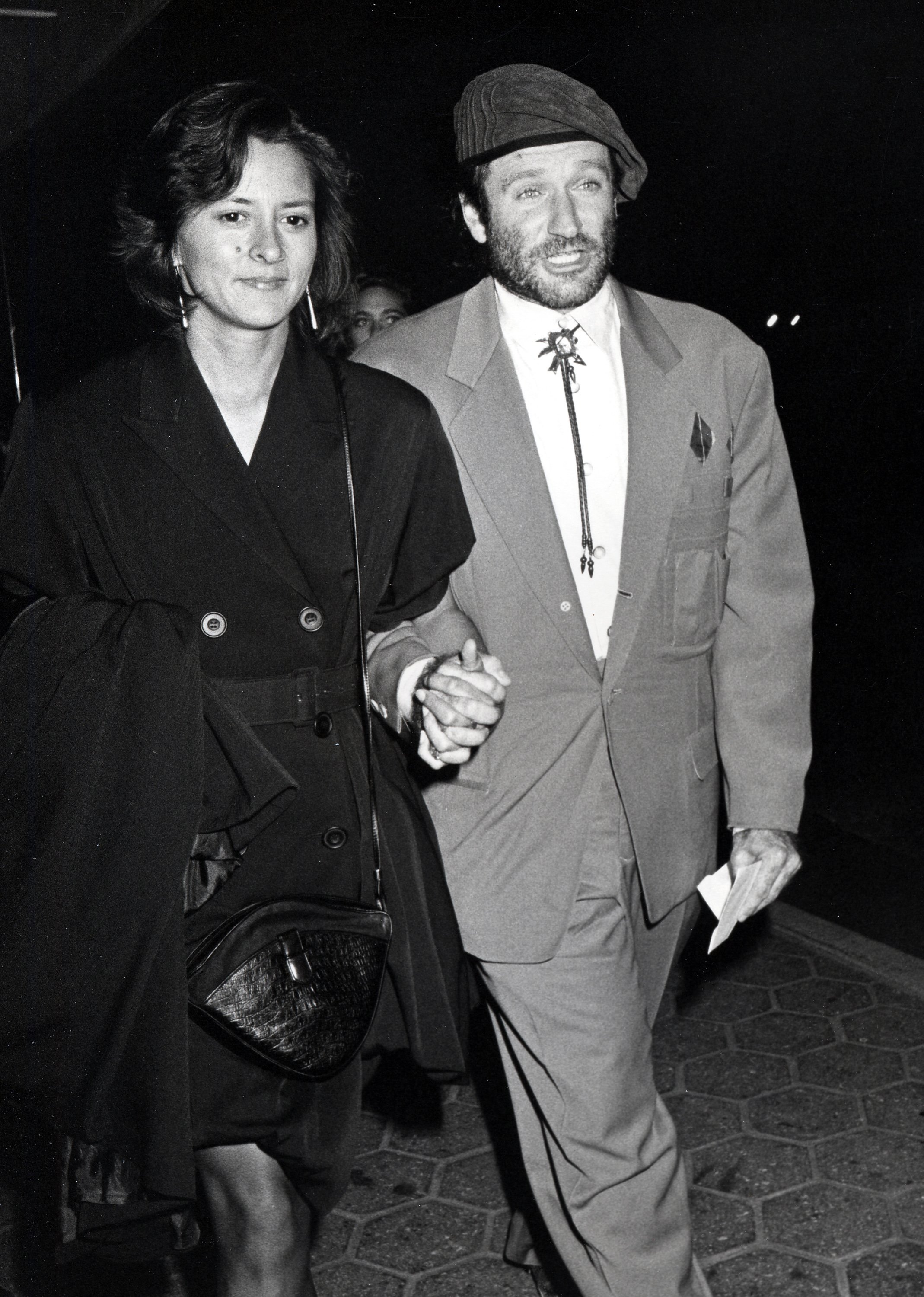 Robin Williams with his wife Marsha Williams during "Memories of Me" Party at Tavern on the Green in New York City, New York | Source: Getty Images
Garces went from being the nanny to Robin's mistress, assistant, secretary, and anchor. The woman, who is believed to be of Filipino-Finnish descent, showered Robin with love, as she was always there for him.  
The pair walked down the aisle in 1989 when she was six months pregnant with their first child. Marsha gave birth in the same year to a daughter, Zelda Rae Williams. They had another child, Cody Alan Williams, in 1991. 
ROBIN'S BLENDED FAMILY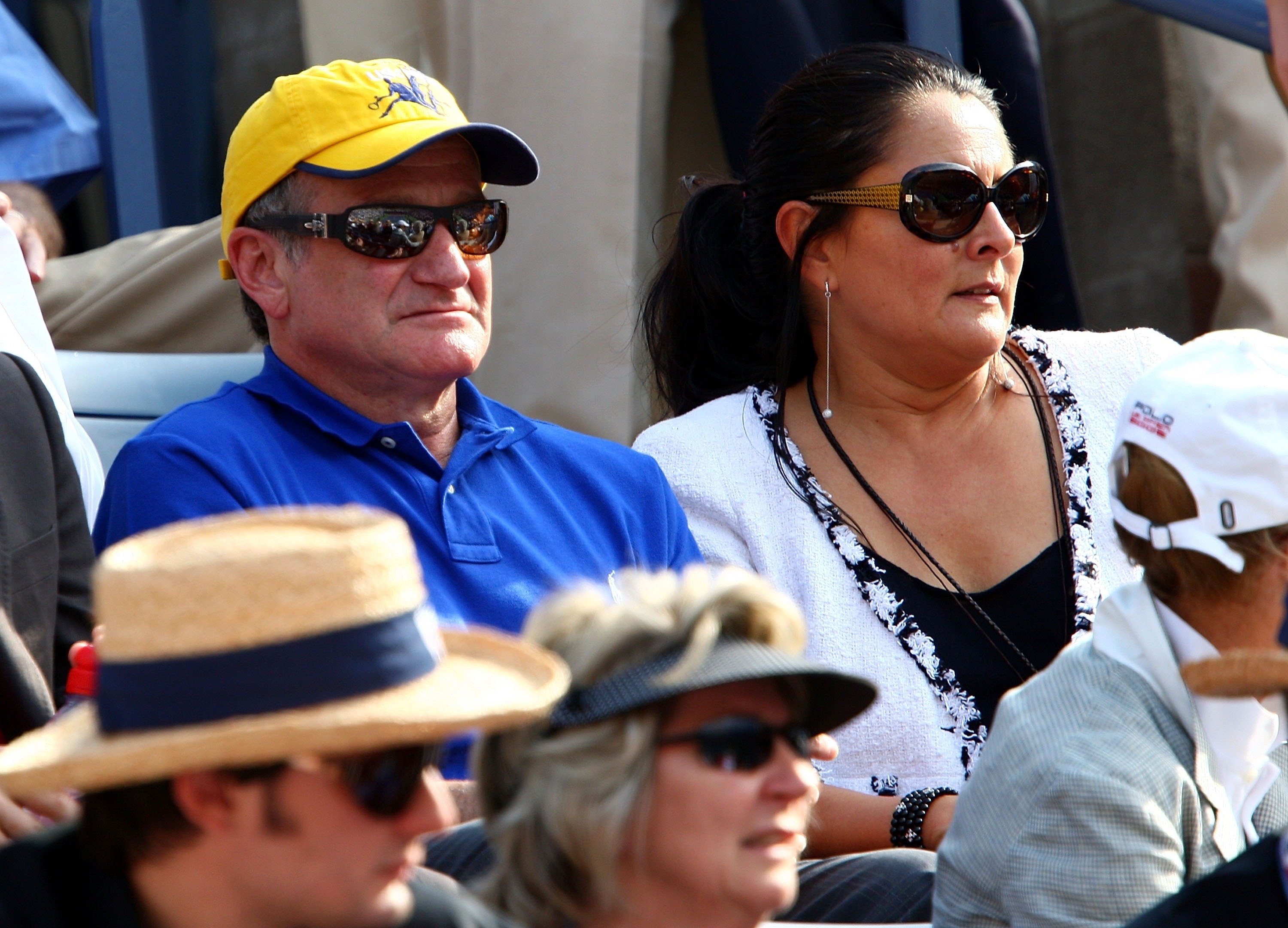 Actor Robin Williams and his wife Marsha Garces Williams attend the 2007 U.S. Open Men's Singles Final in Arthur Ashe Stadium at the Billie Jean King National Tennis Center on September 9, 2007 in New York City | Source: Getty Images
When Robin and Valerie called it quits, the pair resorted to co-parenting. Ths custody arrangement was such that Zak spent time with his mom when his dad was away, and Robin was away a lot of times.
However, the young boy would travel to his place when Robin was around. Things switched up after Garces came into the picture. According to Valerie, the latter caused a divide between her and Robin.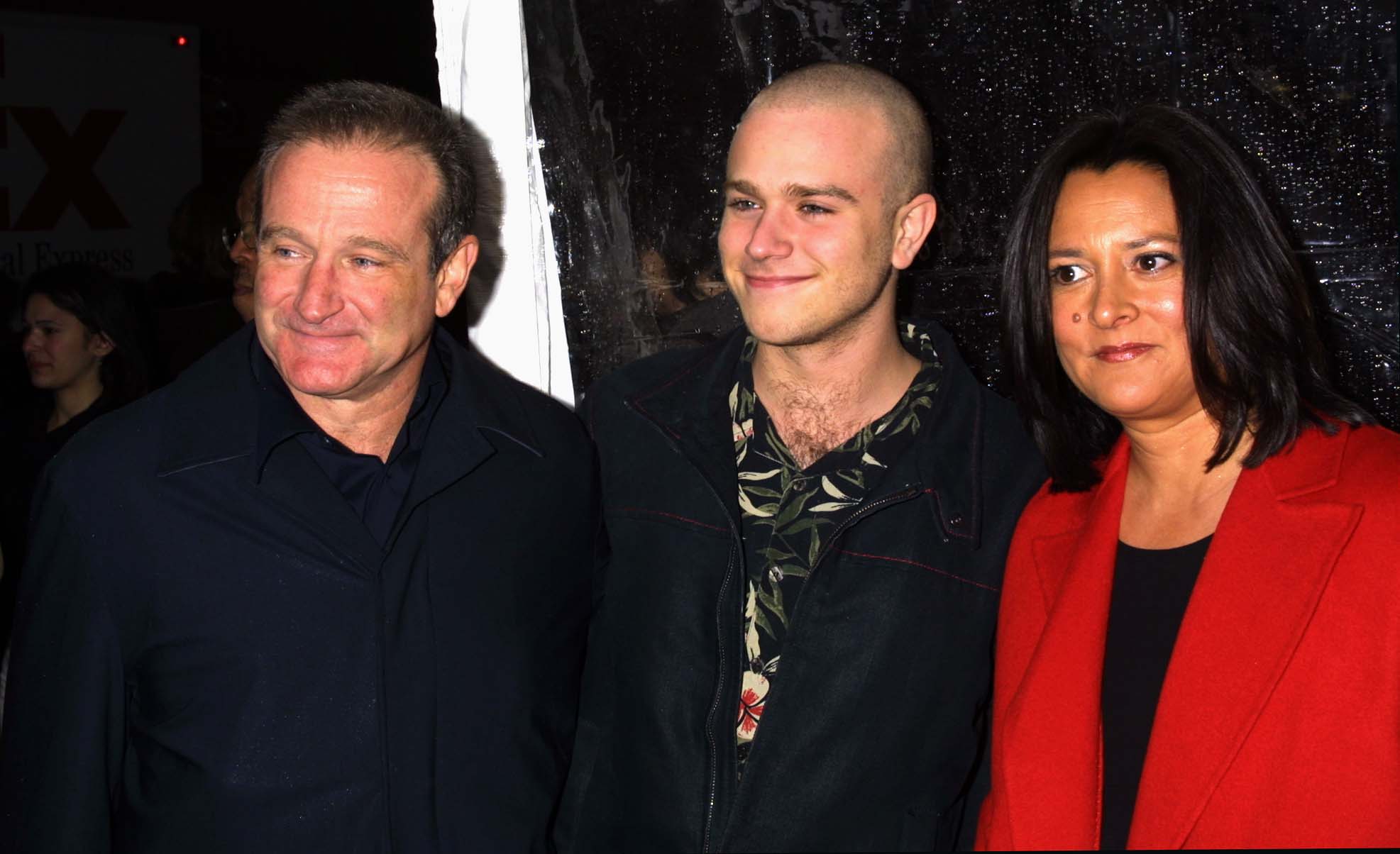 Robin Williams with son Zak & wife Marsha during "Death To Smoochy" Premiere on March 26, 2002 at Ziegfeld Theatre in New York City, New York | Source: Getty Images
Garces reportedly prevented Valerie from building a co-parenting relationship with the father of her child. She also caused a schism between Valerie and Zak. She added that she didn't want her around. She stated: 
"I wasn't allowed in the house. I just did what I was told. I had another family. It wasn't pleasant. I just knew that if I were to just disappear, it would be better for everybody."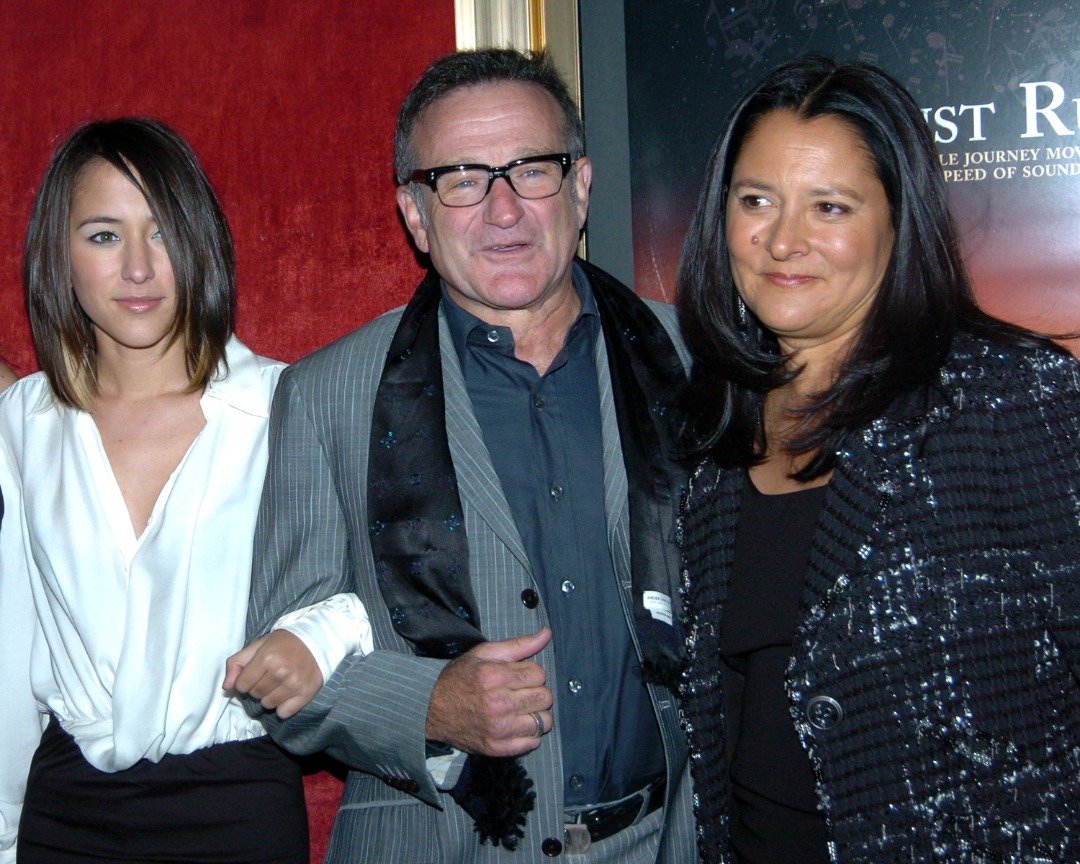 Robin Williams with wife Marsha and daughter Zelda attend the NY Premiere of "August Rush" held at the Ziegfeld Thea | Source: Getty Images
Despite Valerie's alienation from Robin's new family, the "Mrs. Doubtfire" actor and Garces had marital issues. After 19 years of marriage, the couple called it quits in 2008. 
Garces filed for divorce, citing irreconcilable differences. During their union, Robin and Garces were a power couple as they co-owned a production company and threw their weight into philanthropy.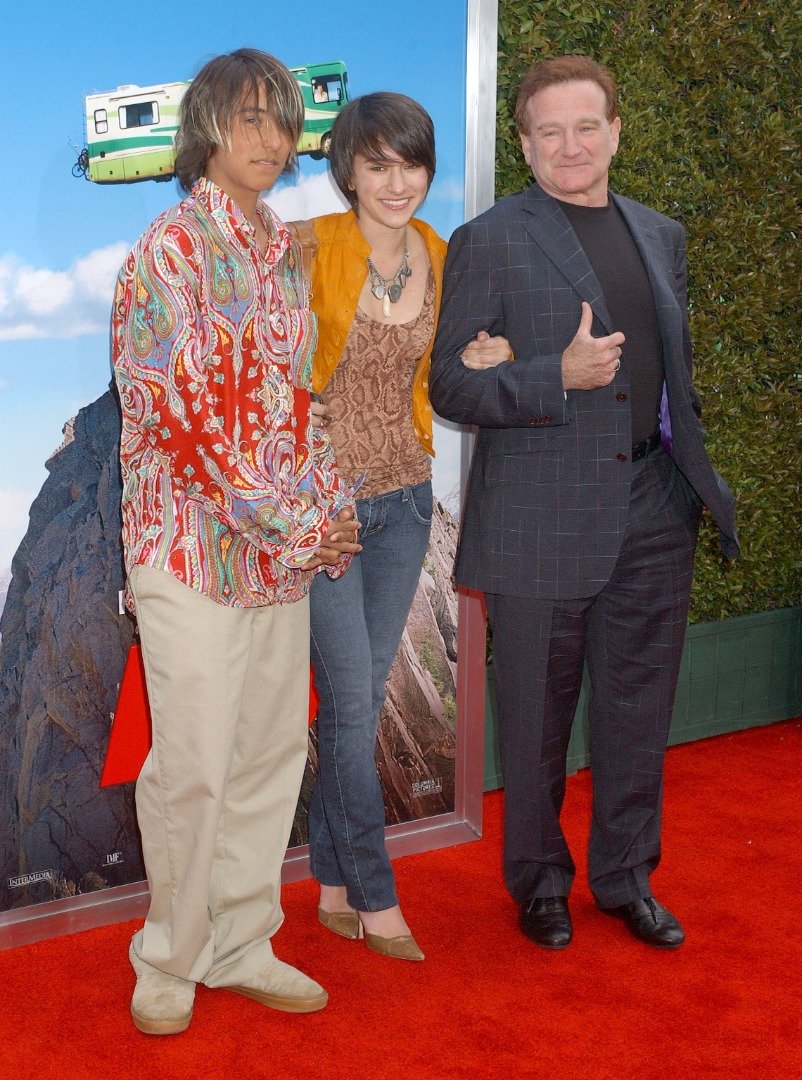 Robin Williams, daughter Zelda and son Cody during "RV" Los Angeles Premiere – Arrivals at Mann Village Theatre in Westwood, California | Source: Getty Images
According to close sources to Garces and Robin, the latter's alcoholism and relapse created a strain from which they couldn't recover. Another close friend relayed that although the "Jumanji" actor went for therapy, the trust in his marriage was already broken.
A third family friend relayed that Garces and Robin separated quietly before finalizing their divorce. While she lived in San Francisco, he resided in Marin County. The insider also stated that their decision to be separated was amicable.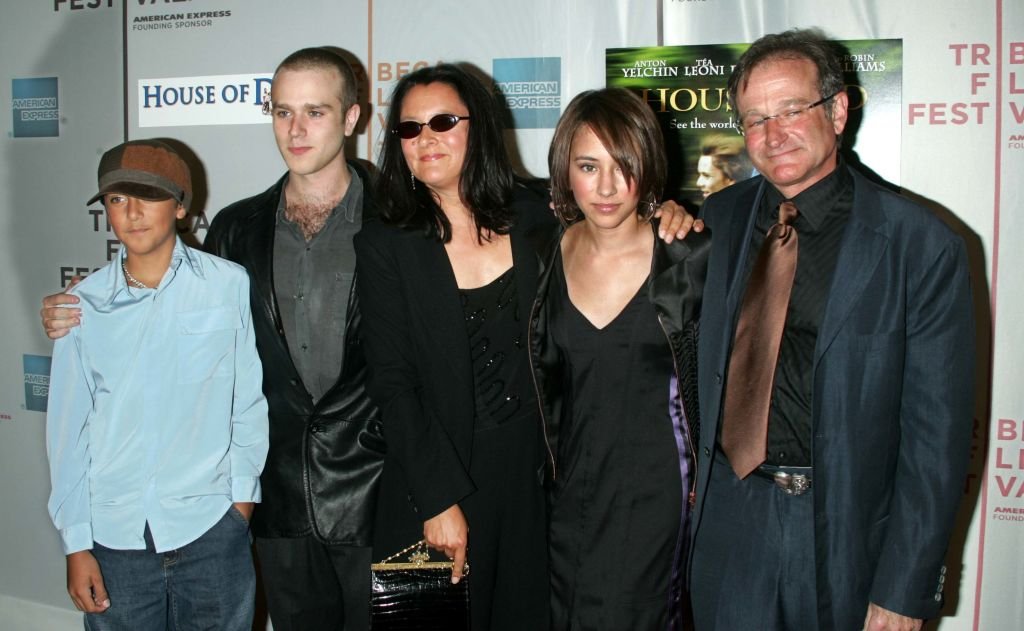 Robin Williams, daughter Zelda, wife Marcia, son Cody, and son Zac at the Tribeca Performing Arts Center in New York | Source: Getty Images
Garces demanded joint legal custody during their legal separation, and court documents also revealed a split of both parties' properties.
Robin's divorce from Garces and Valerie cost him over $20 million. According to him, it was like ripping one's heart through their wallet. 
ROBIN WILLIAMS' THIRD MARRIAGE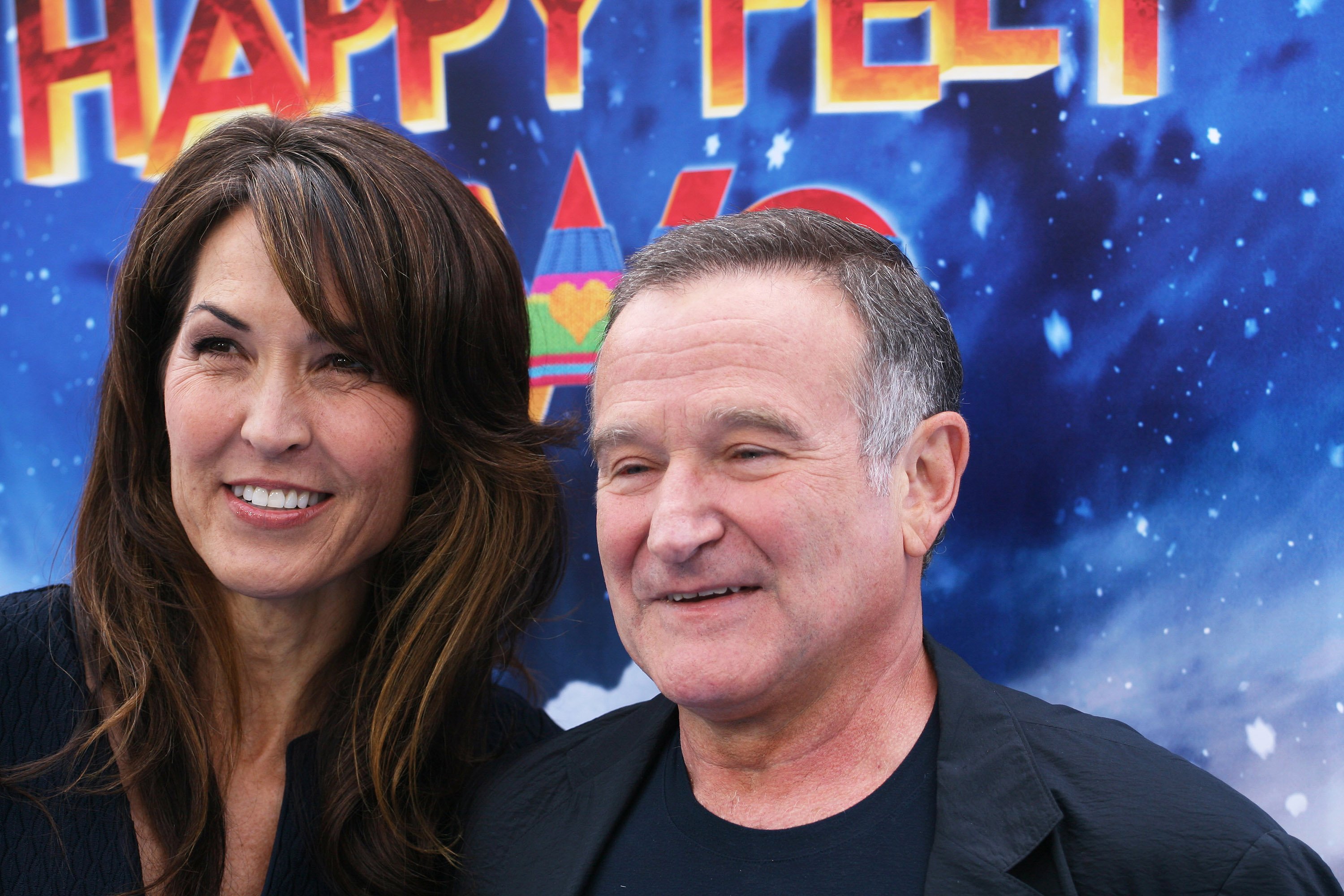 Actor Robin Williams and Susan Schneider attend the "Happy Feet Two" Los Angeles premiere held at the Grauman's Chinese Theatre on November 13, 2011 in Hollywood, California | Source: Getty Images
The third time Robin Williams walked down the aisle was with graphic designer Susan Schneider. The pair first met at a local Apple Store in 2007.
Schneider had been the first to see him, but before she left the store, she saw him smiling at her and decided to go over and say hello. Four years after their first meeting, the "Aladdin" actor married Schneider.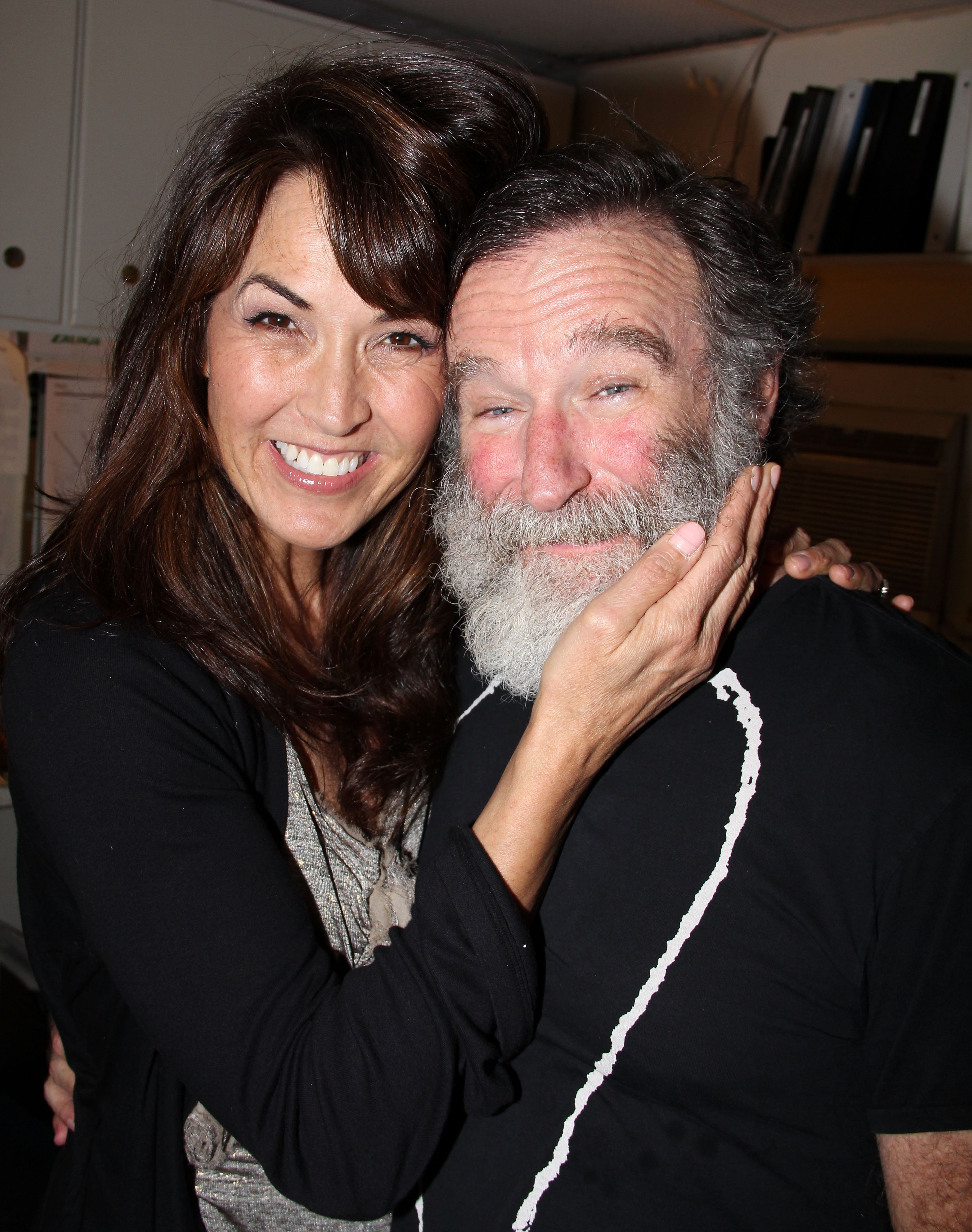 Susan Schneider and Robin Williams pose backstage at the hit play "Bengal Tiger at The Baghdad Zoo" on Broadway at The Richard Rogers Theater on June 15, 2011 in New York City | Source: Getty Images
Reverend Peader Dalton, who is said not to be associated with any faith, officiated at the ceremony. Reverend Dalton recalled how the wedding was simple but beautiful. He noted that the couple wrote the touching vows themselves.
Robin lived in Marin County with Schneider and her two young kids. However, two years into their marriage, his ailment started. Williams' symptoms aggravated from stomach pains to trembling nerve endings.
THE TROUBLED YEARS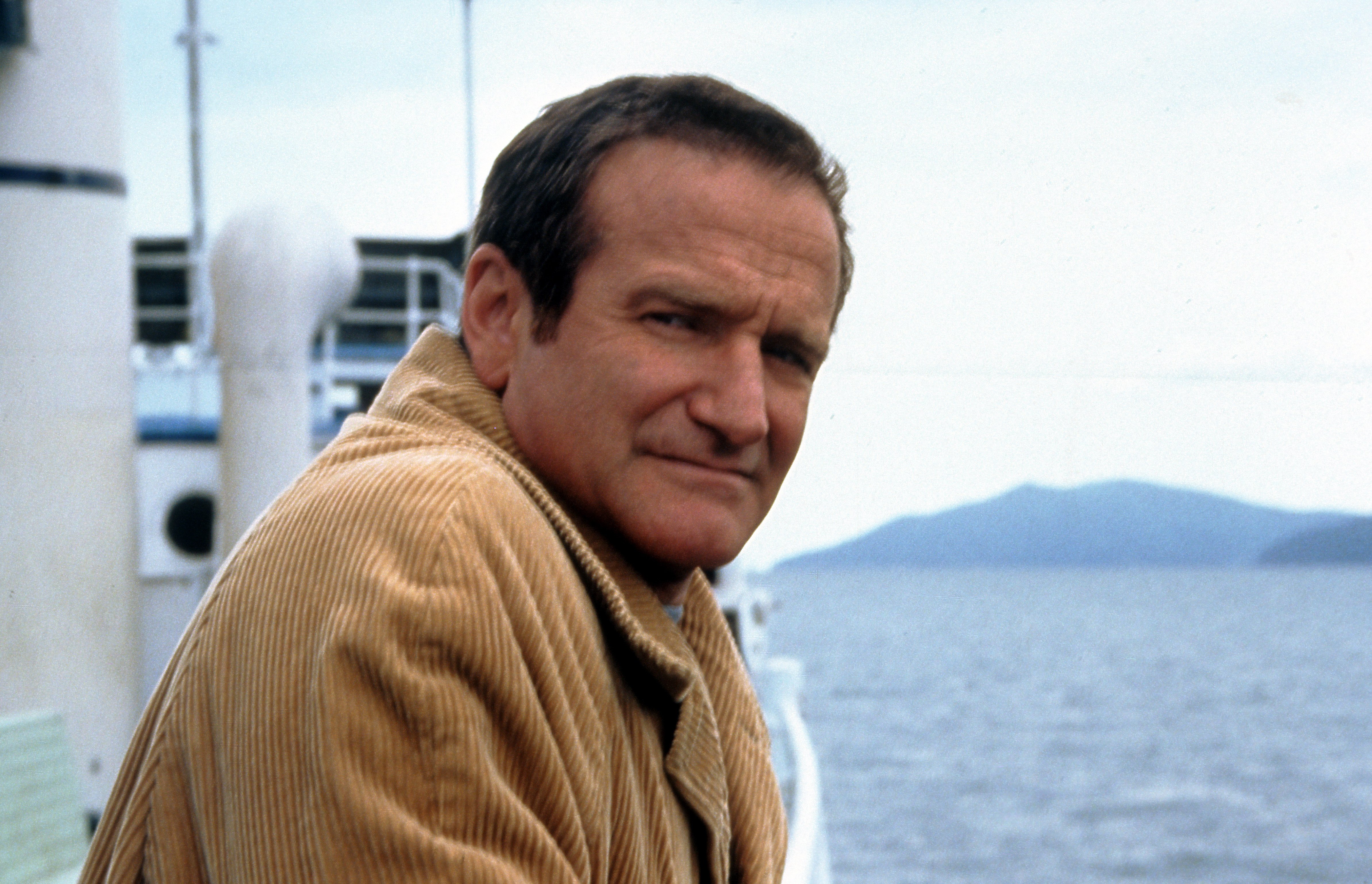 Robin Williams rides a boat in a scene from the 2002 film 'Insomnia' | Source: Getty Images
According to Schneider, her husband's ailment led to paranoia and terrible insomnia. This was the start of his 10-month-long symptom-riddled life.
Williams knew he was slipping away, and he informed his loved ones. Finally, in 2014, doctors diagnosed him with Parkinson's disease, but his symptoms begged to differ. 
Parkinson's disease could not explain the paranoia, anxiety, and mild depression that his wife said were treated as "satellite issues." As the "Night At The Museum" actor's condition worsened, doctors advised him and his wife to sleep in separate rooms.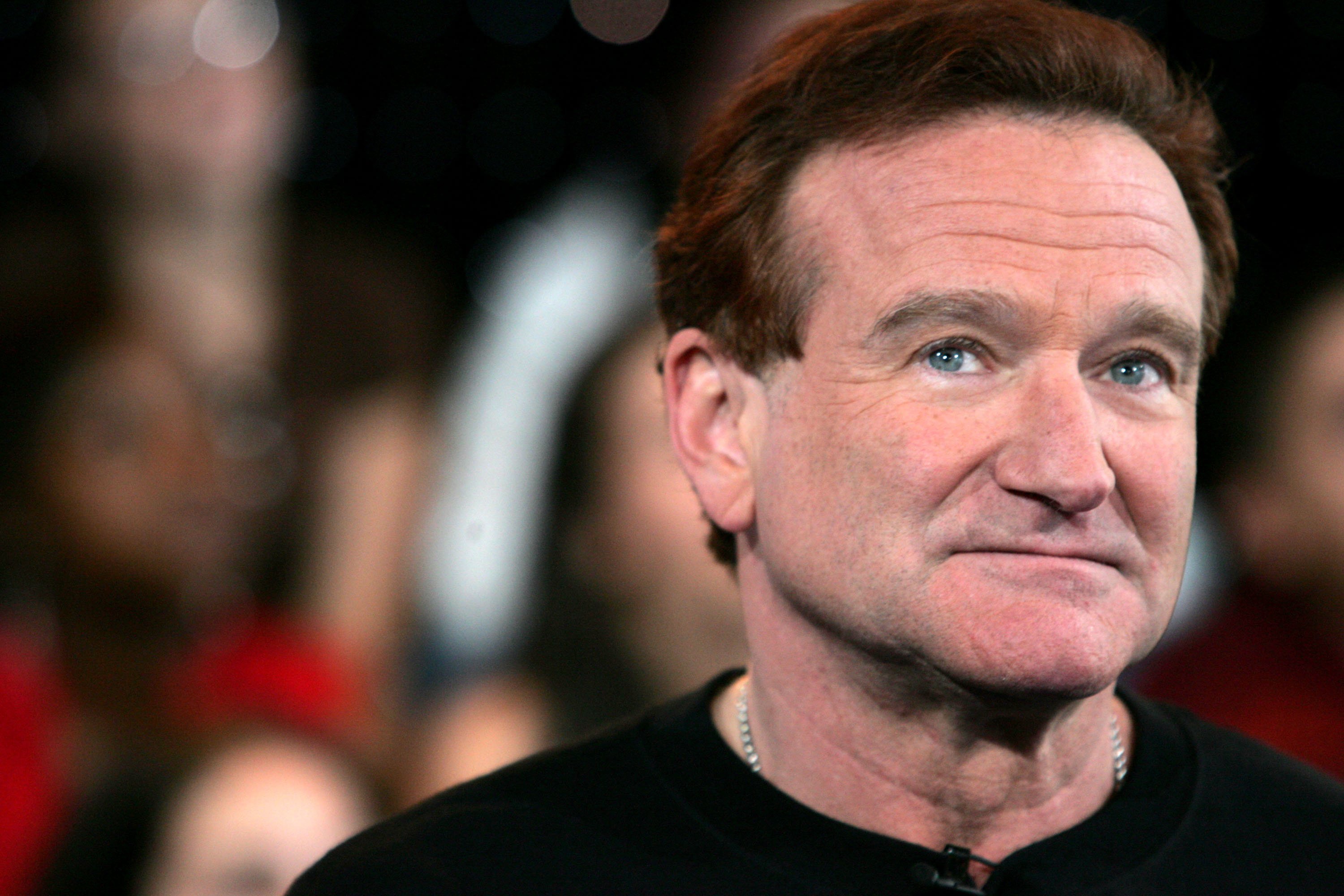 Actor Robin Williams appears onstage during MTV's Total Request Live at the MTV Times Square Studios on April 27, 2006 in New York City | Source: Getty Images
The harsh reality of things threw Robin off balance so much that he asked Schneider if they were separated. His question was a realization that a chasm had been created due to his health. 
Despite the medications the doctors prescribed, Robin's case aggravated. This led his wife to suggest visiting a neurocognitive facility, which he agreed to.
One week before Schneider and Robin were scheduled to visit a facility, he was found dead in a bedroom. Although there were speculations that his death resulted from alcoholism and depression, Schneider clarified that it was not.  
SCHNEIDER'S REFLECTIONS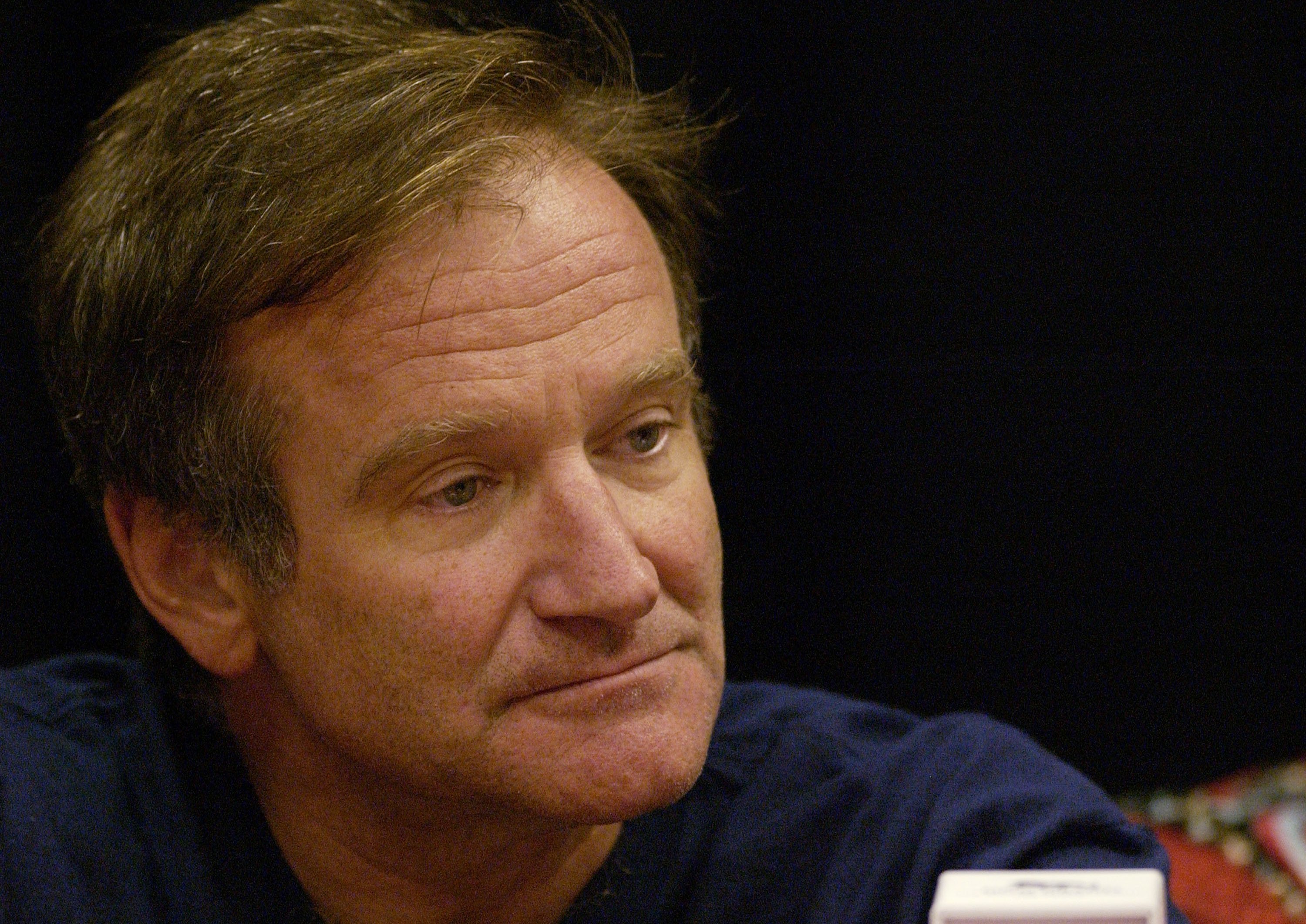 Robin Williams during Seventh Annual Andre Agassi Charitable Foundation's Grand Slam for Kids at MGM Grand Hotel in Las Vegas, Nevada | Source: Getty Images
After his death, doctors discovered that the A-list comedian was misdiagnosed. Robin experienced about 50 symptoms, all pointing to Lewy Body Dementia. 
Schneider reflected on how her spouse dealt with this condition towards the end. She stated that Robin was greatly affected because he would often cry, which turned out to be a nightmare.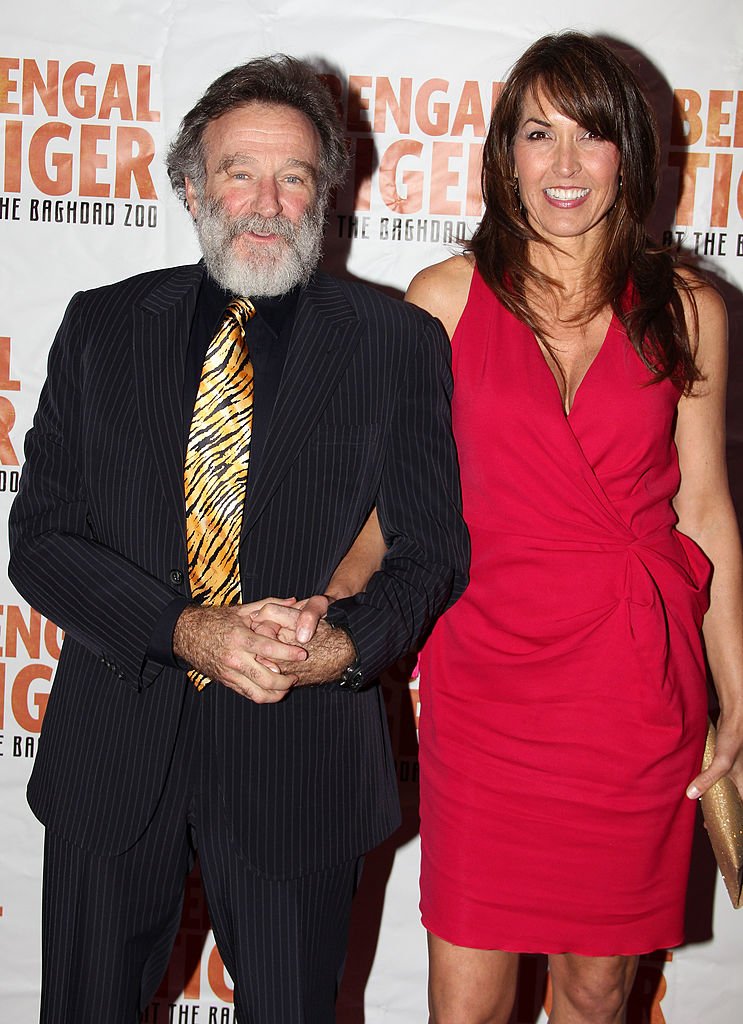 Robin Williams and Susan Schneider at The Opening Night After Party for "Bengal Tiger at the Baghdad Zoo" on March 31, 2011, in New York | Source: Getty Images
She reinforced that it was not depression that killed her husband, but it had been one of the many symptoms. Schneider described Lewy Body Dementia as chemical warfare in the brain. 
She explained that she did not think her husband was suicidal, and he had not displayed such signs. However, Schneider concluded that Robin did not want to go to the facility they had initially talked about.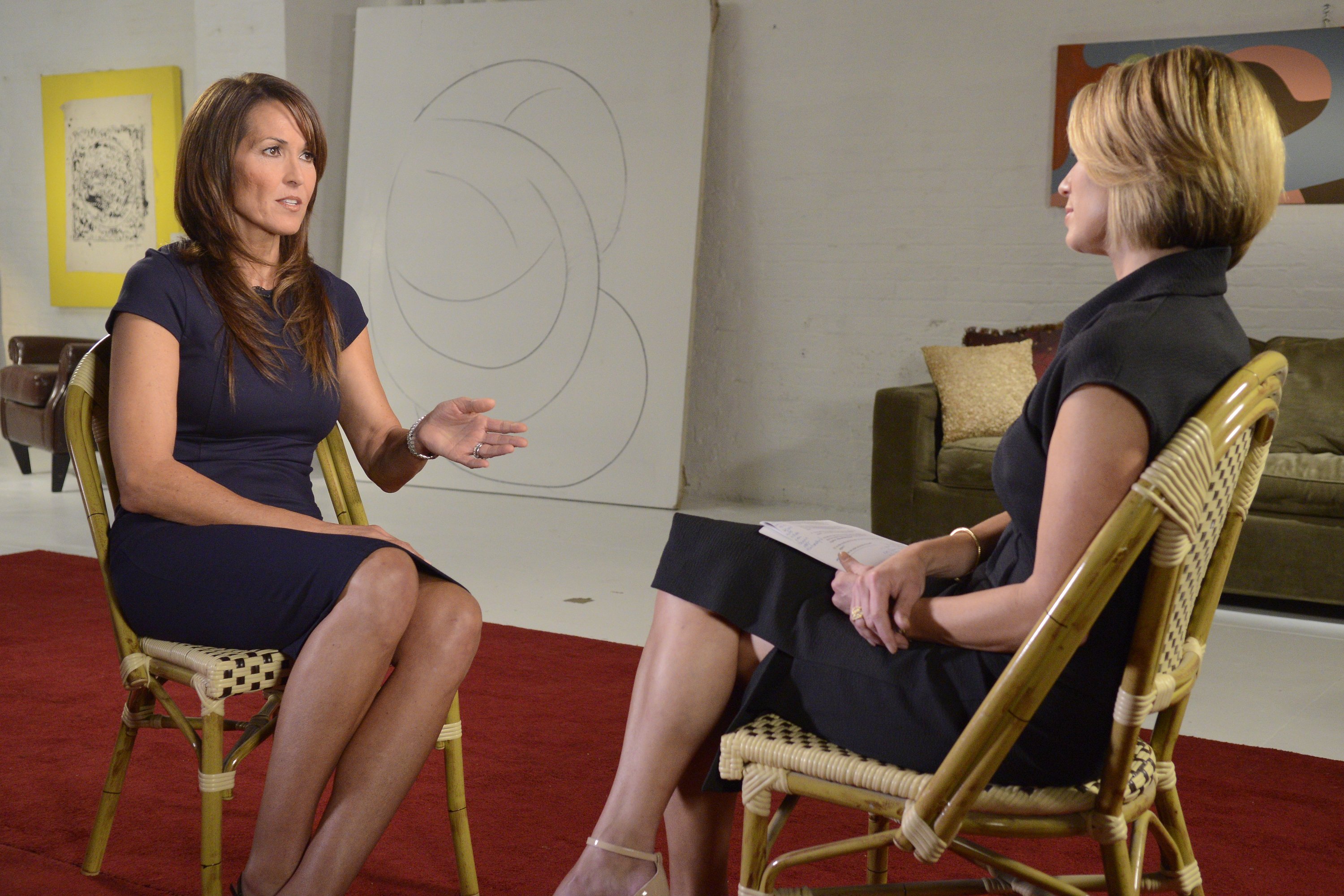 Amy Robach interviewed Susan Williams, widow of the late actor Robin Williams, about the tragic death of her husband, which aired on GOOD MORNING AMERICA on November 3, 2015 | Source: Getty Images
The 58-year-old relayed that she forgave her late spouse. Presently Schneider resides at Robin's home, although she did not inherit it. The late star left his $100 million fortune to his children with provisions for her and her kids. 
If you or someone you know is considering suicide, please contact the National Suicide Prevention Lifeline at 1-800-273-TALK (8255), text "help" to the Crisis Text Line at 741-741, or go to suicidepreventionlifeline.org.