From 1998 to 2006, That '70s Show dominated the airwaves, giving millennials a window into the world of their parent's generation, much like Happy Days did for millions of Gen X kids in the '70s and '80s. And just like Happy Days launched stars like Henry Winkler and Scott Baio, That '70s Show kickstarted the acting careers of the teenaged cast, including Ashton Kutcher, Mila Kunis, and Topher Grace. But where are those stars now? Let's take a peek at how the looks of our favorite That '70s Show stars have changed over the years, and find out what they're up to today.
Topher Grace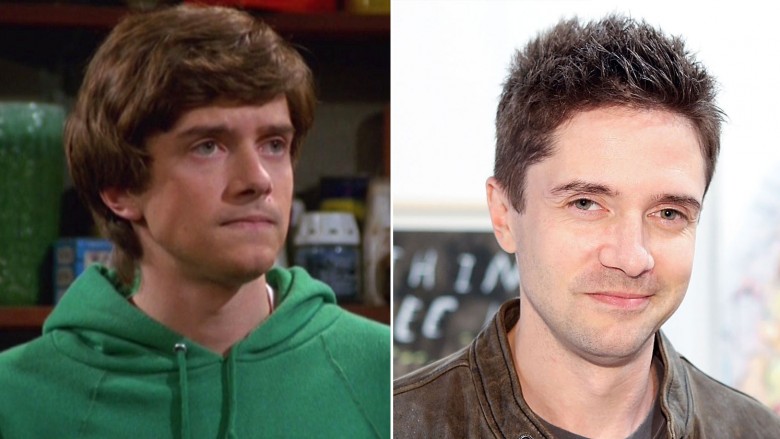 After That '70s Show debuted in 1998, Topher Grace became a household name through his role as the geeky nice-guy protagonist, Eric Forman. Fans of the show eagerly followed the storyline of Eric's romance with next door neighbor Donna (Laura Prepon), before his character was written off of at the end of season seven. When he wasn't driving the Vista Cruiser as Eric, Grace was building a nice little Hollywood career for himself.
After high-profile roles in films like Traffic and Spider-Man 3, Grace wrote, produced, and starred in the retro comedy Take Me Home Tonight in 2011. More recently, Grace was cast alongside Brad Pitt, Ben Kingsley and Tilda Swinton in the Netflix drama War Machine, debuting on May 26, 2017.
Mila Kunis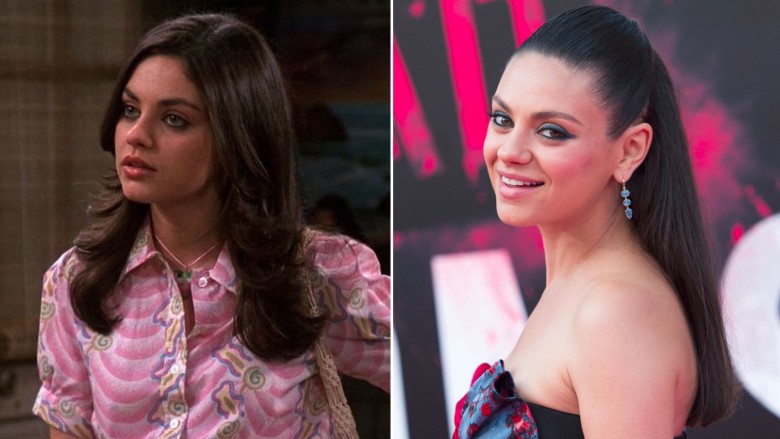 Mila Kunis was a fresh-faced 14-year-old when she auditioned for That '70s Show. The producers required that all cast members be 18, and Kunis told the casting team that she would be 18 (but didn't say when). Thankfully, the show decided Kunis was perfect for the role of Jackie, and decided to make an exception to their age requirements. Since her fateful casting on That '70s Show, Kunis has made quite a name for herself—both on other television shows and on the big screen.
After a string of some not-so-successful films—we're looking at you, American Psycho 2—Kunis finally made her big-screen break with Judd Apatow's Forgetting Sarah Marshall. She's gone on to star in several other popular movies, including the critically acclaimed Black Swan. You may also remember her as the voice of Meg on Seth MacFarlane's animated series Family Guy; MacFarlane later cast Kunis as Mark Wahlberg's love interest in Ted. She even has her own franchise: Kunis starred in the 2016 hit Bad Moms, followed by A Bad Moms Christmas the next year.
Ashton Kutcher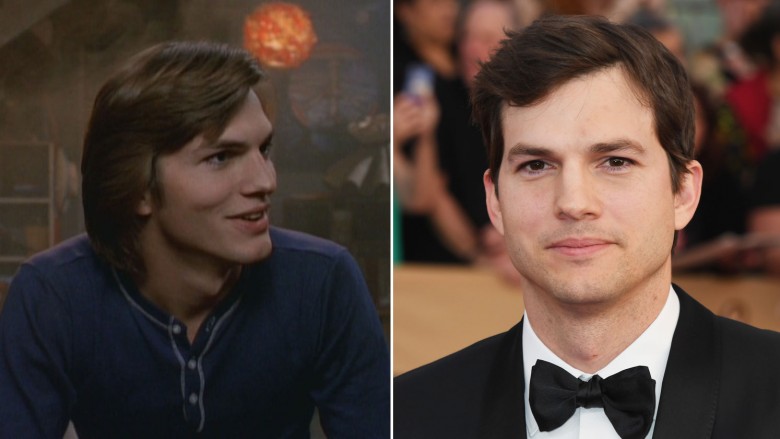 Although you may remember Ashton Kutcher more from his later projects like Punk'd or Dude, Where's My Car?, he jumpstarted his acting career with his role as Michael Kelso on That '70s Show. Despite being frequently associated with his goofy and clueless character from the series, Kutcher has proven himself to be a savvy businessman, diversifying his career into business investments, restaurants, marketing, and other ventures. Additionally, the actor also established Thorn, a non-profit organization dedicated to stopping sexual exploitation of children and child pornography around the world—which led to him testifying before the Senate Foreign Relations Committee in early 2017.
Along with his business interests, Kutcher has remained active in Hollywood, appearing in several high-profile roles. He was tapped to replace Charlie Sheen on the popular series Two and a Half Men, and starred as enigmatic Apple CEO Steve Jobs in the 2013 biopic Jobs. He also landed a role in the 1940s-era indie drama The Long Home, slated to premiere sometime in 2017. But the most important thing to come out of That '70s Show for Kutcher has nothing to do with his career: years after the show left the airwaves, he and Kunis developed a love connection, and the pair were married in 2015.
Danny Masterson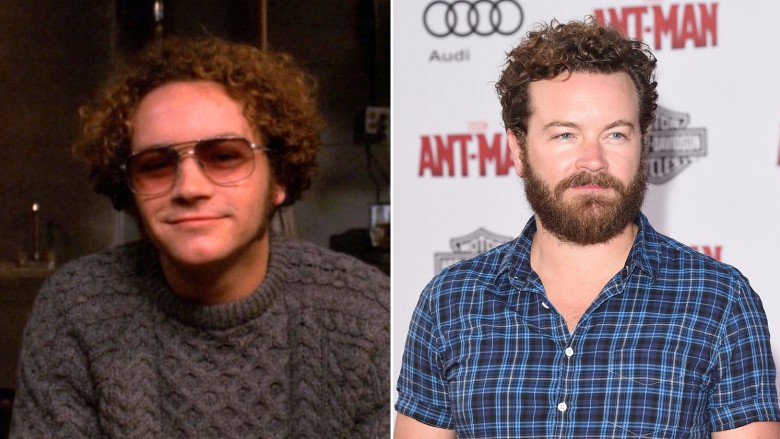 On That '70s Show, Danny Masterson was better known as the rebellious and hilarious Steven Hyde, who moves in with Eric Forman at the end of the first season. While initially a slacker and comic relief for the series, Masterson's character grows and by the end of the show, he's a business owner. Like many of the other young actors on That '70s Show, the popularity of the series opened new doors to acting opportunities for Masterson. He's gone on to have roles in dozens of movies and series since his first appearance as Hyde, and he married actress Bijou Phillips in 2011. Most recently, Masterson has reunited with That '70s Show co-star Ashton Kutcher on the Netflix original series The Ranch, playing Kutcher's younger brother "Rooster."
Laura Prepon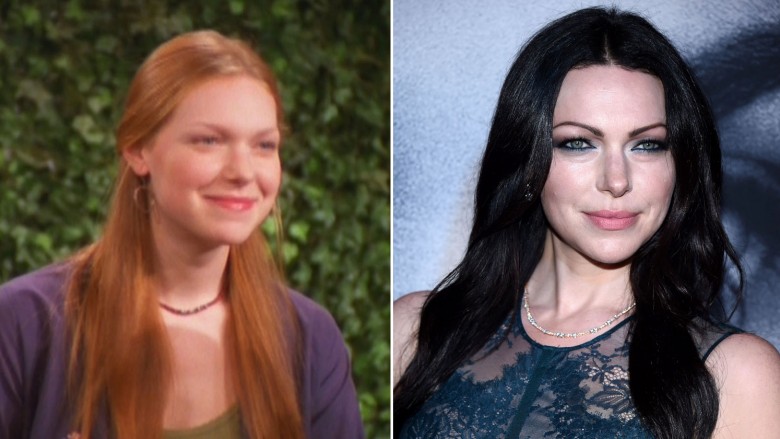 For Laura Prepon, That '70s Show was just the first step in an acting career that's still going strong today. Before she was cast as next-door-neighbor and love-interest Donna to Topher Grace's character, Prepon had primarily been involved in plays and modeling. After That '70s Show rocketed to popularity, Prepon became an in-demand actress for other TV and movie roles. She landed a part in the 2002 rom-com Slackers, as well as recurring roles on television shows like How I Met Your Mother, October Road, and Orange is the New Black. In 2017, Prepon will be co-starring alongside Sam Elliott, Krysten Ritter, and Nick Offerman in The Hero, a film about an aging Western movie star.
Wilmer Valderrama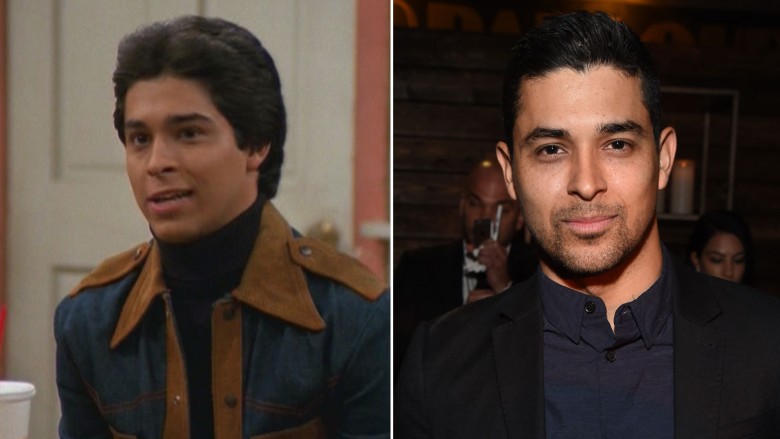 Like Laura Prepon, Wilmer Valderrama cut his teeth in roles for the stage before being cast in That '70s Show as the quirky, perverted, and lovable Fez. He'd later go on to produce and host his own MTV show, Yo Momma, before dabbling in voice-acting work. For six years, Valderrama voiced the character of Manny on the popular children's animated series, Handy Manny. Since 2016, Valderrama has been a series regular as Special Agent Nick Torres on NCIS. In 2017, he returned to voice acting in the title role of the star-studded children's animated film Charming, which explores what happens when Snow White, Cinderella, and Sleeping Beauty discover they're all engaged to the same prince.
Debra Jo Rupp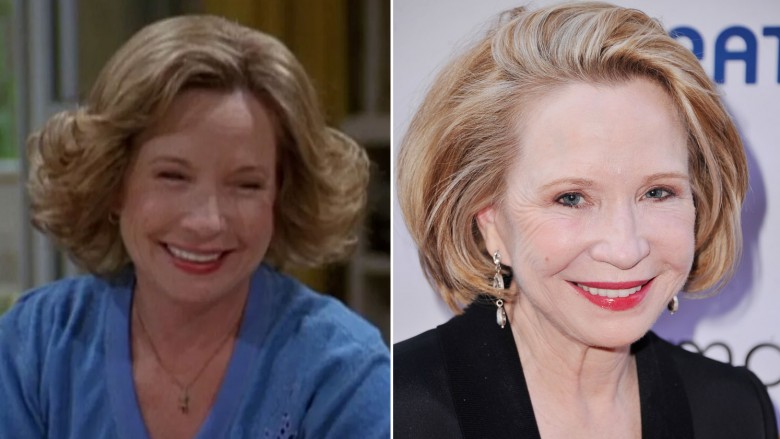 As the upbeat Kitty Forman, Debra Jo Rupp was one of the best supporting characters on That '70s Show. Her mood swings and maternal instincts always made for an interesting dynamic with so many teenagers constantly hanging out in her house. No stranger to acting, Rupp had previously been a star in numerous on-and-off-Broadway plays. She also had a recurring role on another beloved sitcom, Friends. After That '70s Show concluded, Rupp had a few movie and television roles, but primarily returned to her first love, stage acting.
Kurtwood Smith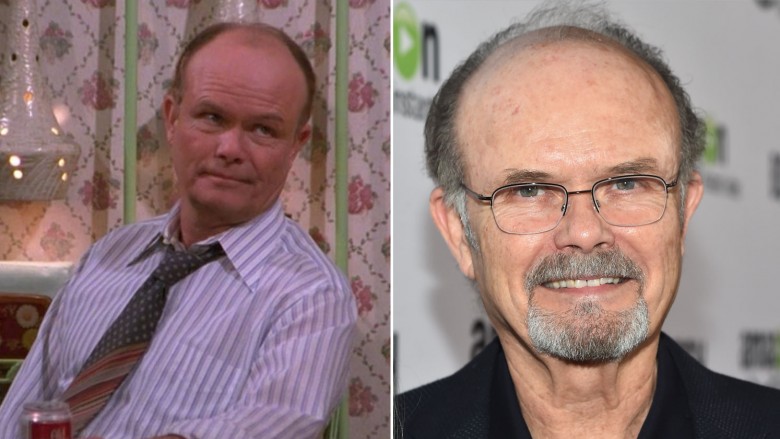 Kurtwood Smith starred on That '70s Show as the cantankerous Red Forman—husband to Kitty and father of Eric. With an acting resume that includes roles in numerous dramatic and sci-fi films, Smith may have been a surprising choice for a comedic foil, but he shortly proved himself to be one of the most dynamic characters on the series. After That '70s Show ended, Smith went on to appear in animated series like Regular Show and also in dramatic roles in Amityville: The Awakening and Agent Carter.
Lisa Robin Kelly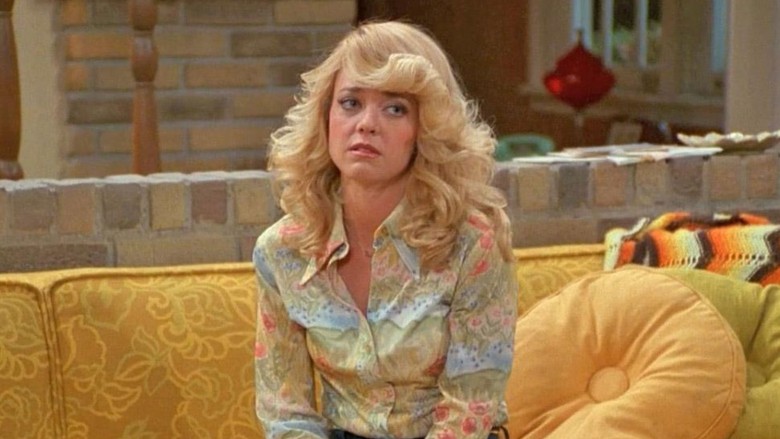 During her time on That '70s Show, Lisa Robin Kelly played the antagonistic Laurie Forman, Eric's older sister. Reportedly, she struggled with alcoholism on the set and had to be hastily written out of the show in the third season. She returned briefly again in the fifth season but again left, to be replaced by Christina Moore for season six. After departing the series, Kelly continued to struggle with substance abuse, including several arrests. She made an attempt to get sober in August 2013, checking into a California rehab facility. Tragically, she died only days later while in treatment, succumbing to an overdose at the age of 43.
Tommy Chong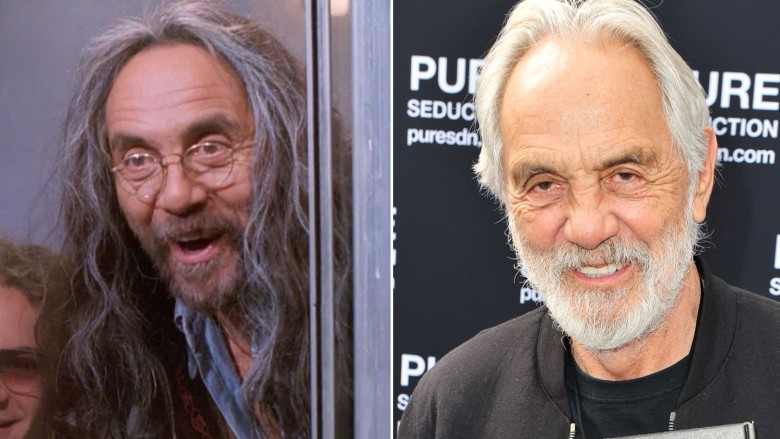 As the hippie Leo Chingkwake on That '70s Show, Tommy Chong was totally in his element, reminding us of his earlier roles in films alongside Cheech Marin. After the departure of Ashton Kutcher from the show in the final season, Chong's character took a larger role in the series, hanging out with the "gang" more frequently and taking a job at Steven Hyde's record store. Since the series ended, Chong has kept himself busy, continuing to act in movies and television shows alike, including a stint on Dancing with the Stars in 2014 and playing the voice of Yax in the 2016 animated movie Zootopia.
Josh Meyers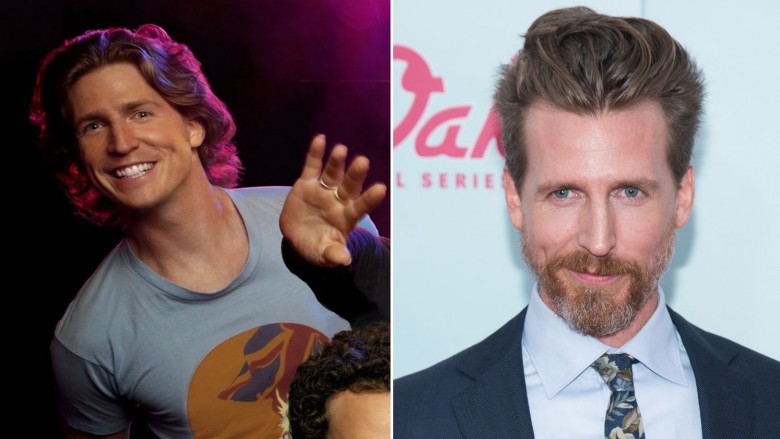 Josh Meyers appeared on the eighth and final season of That '70s Show as Randy Pearson, a new character added to help fill the hole left by Grace's departure. Since the series finale, Meyers has kept himself busy with supporting roles in comedy films like Date Movie, College Road Trip, and Brüno. You can also spot him in the part of Liberace's lawyer in the sensational HBO television film Behind The Candelabra. Since 2015, Meyers has been a main cast member on the Amazon original television series Red Oaks, playing the obnoxious Barry.