Guns
Savage Arms New 1911 Government Line: First Look
Savage Arms is a storied company with many premium offerings. Now, Savage has introduced a complete new line of 1911 handguns for new and experienced shooters.
Savage Arms has announced the latest addition to its handgun lineup, the Savage 1911 Government Style Models. Savage has a unique history with the Model 1911. During World War II, Savage introduced its own .45 ACP-chambered handgun into the military trials for a service sidearm, but the 1911 took the day. The 1911 platform has stood the test of time with good reason, and Savage's new lineup of Government Style 1911s look to be a great new addition to the world of 1911 handguns.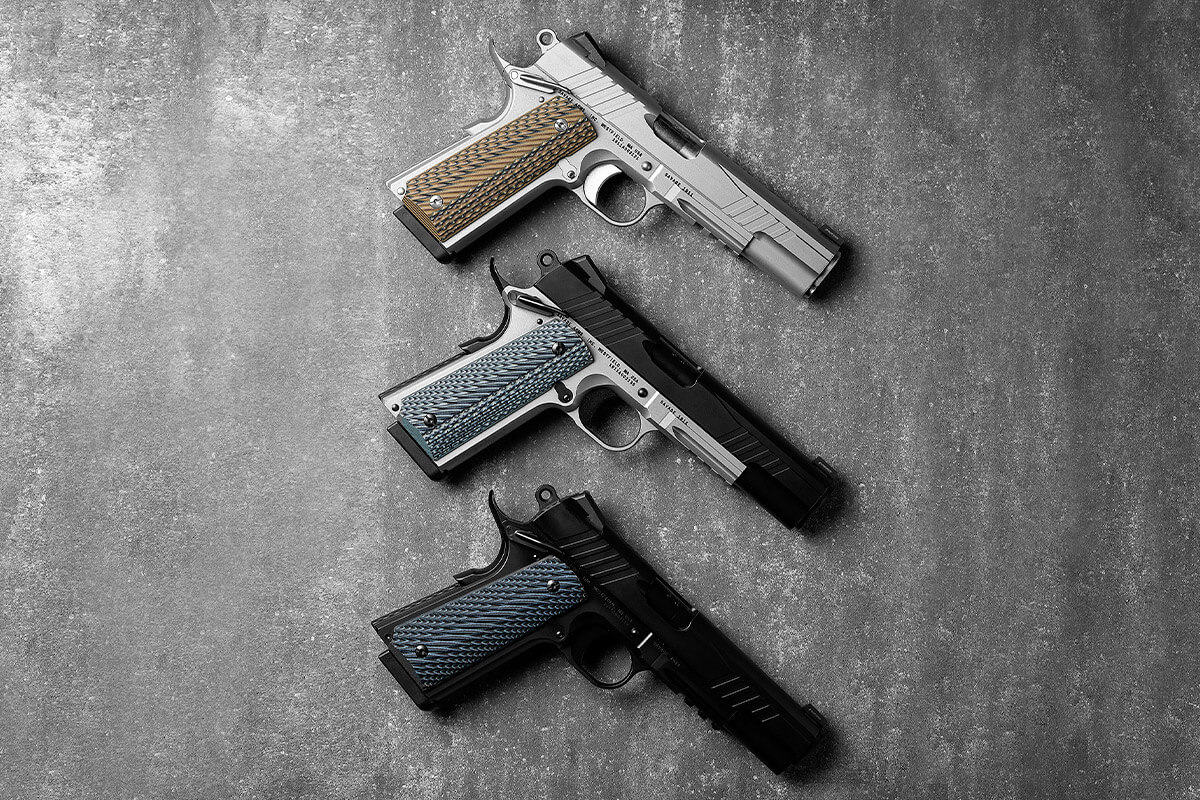 "Savage ended 2021 with the introduction of Stance, a micro-compact 9mm handgun," said Beth Shimanski, director of marketing at Savage Arms. "A year later in 2022, we're ending strong yet again in the handgun arena with the launch of the Savage 1911 Government Style Models. We're extremely excited to introduce this iconic firearm bearing the Savage name."
With a look that pays homage to the classic design, the Savage 1911 has a dual recoil spring and machined sear and disconnector, a nitride coated titanium firing pin and weighs in at just over 2 pounds with a 5-inch barrel length. Finishes range from black melonite to stainless steel, and the new line is packed with many other premium features.
The new models can also be found with Novak iron sight options, as well as VZ G10 Grips. The frame and slides are forged stainless steel and feature a lowered, flared ejection port. The slide safety is ambidextrous, and the barrel also has an 11-degree target crown.
There is a lot to unpack with the new line of 1911s from Savage Arms, so be sure to keep a lookout for a complete review in a future issue of Handguns!