Guns
[SHOT 2023] Kel-Tec KSG410 – Miniature Fun for the Whole Family
Kel-Tec is bringing to market a miniaturized KSG chambered in .410. Light, affordable, and fun seems to be what this new KSG410 is all about.
When the original KSG 12ga released, there was nothing else like it on the market, 12ga bullpup, dual ammo tubes, and a futuristic look. Now we get to see a shrunk down version in .410 with all the same features of the original.
Here's another bullpup for your collection and this one happens to be chambered for the whole family. This fun lil' shotty turns heads and saves shoulders. The KSG line now has a sidekick with no kick, and we called it the KSG410. Hunt, train, plink with your friends or all the above. This pump-action shotgun does it all.

Marketed as "chambered for the whole family" makes sense for this shotgun. If you have a younger shooter or maybe someone who is new to shooting shotguns, this could be an excellent way to get them introduced with the light recoil of a .410 shell.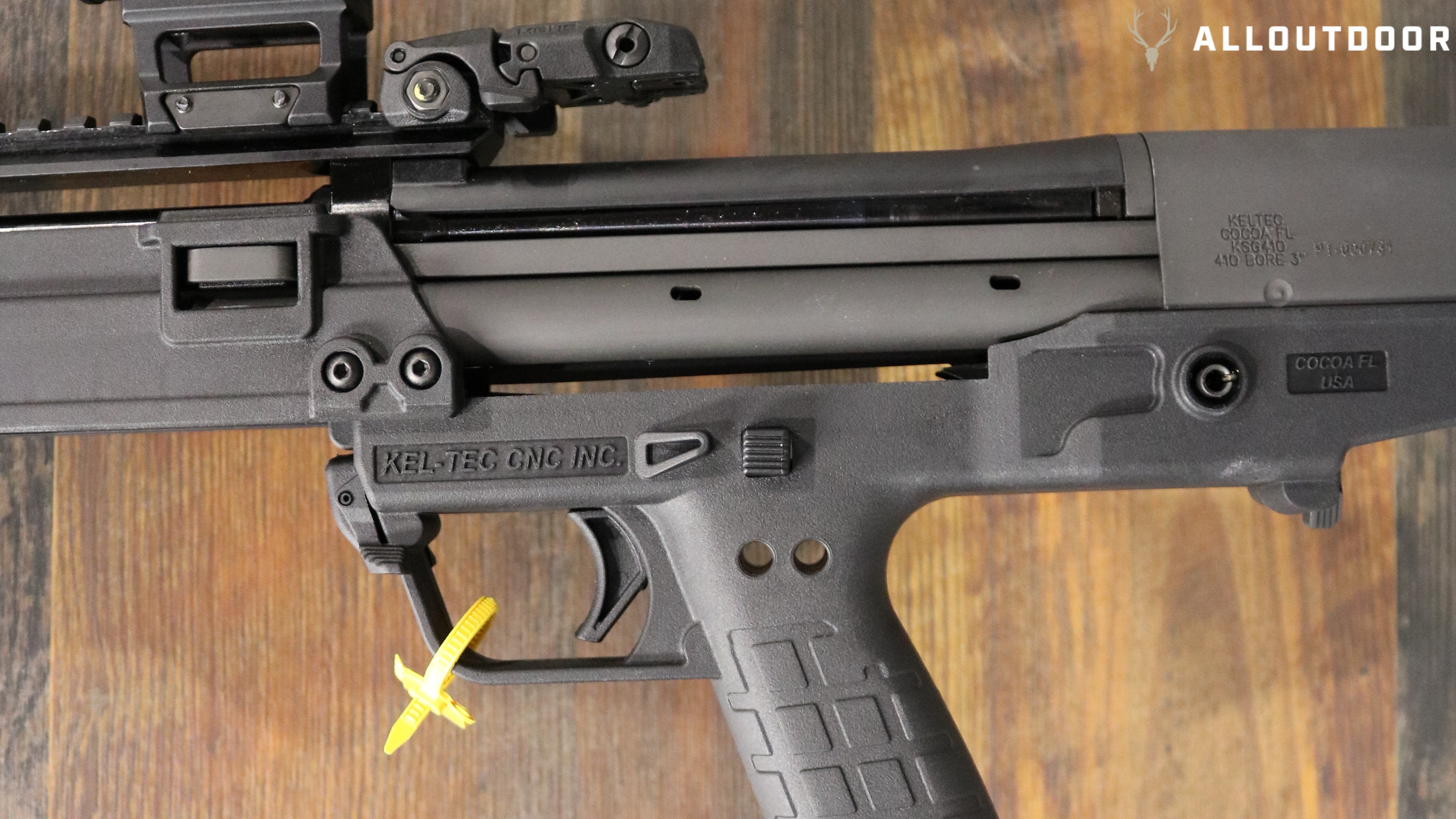 The KSG410 is incredibly thin and light. Only 1.7″ thick and weighing in at 5.4 lbs.
The KSG410 is the lightest, thinnest and shortest 410 bullpup shotgun in the world. It's a design that features the dual tubes of our beloved KSG and the out-of-the-box, fiber optic sighting system of our KS7.
Magazine Capacity 5 + 5 + 1 (3″ shells)
Overall Length 26.1″
Barrel Length 18.5″
Trigger Pull 5 lbs
Length of Pull 13″
The Kel-Tec KSG410 will be available Q3 of this year for a MSRP of $495. Check out the full product announcement page here.