John Wayne
How John Wayne Got Over Being Typecast in Movies
John Wayne had a strong passion for the movies that he made. He carefully selected the roles that he accepted once he reached stardom. However, Wayne grew tired of playing the same type of characters his critics denounced his talents. The movie star once recalled the moment when he got over the fact that he kept getting typecast.
John Wayne couldn't escape Western movies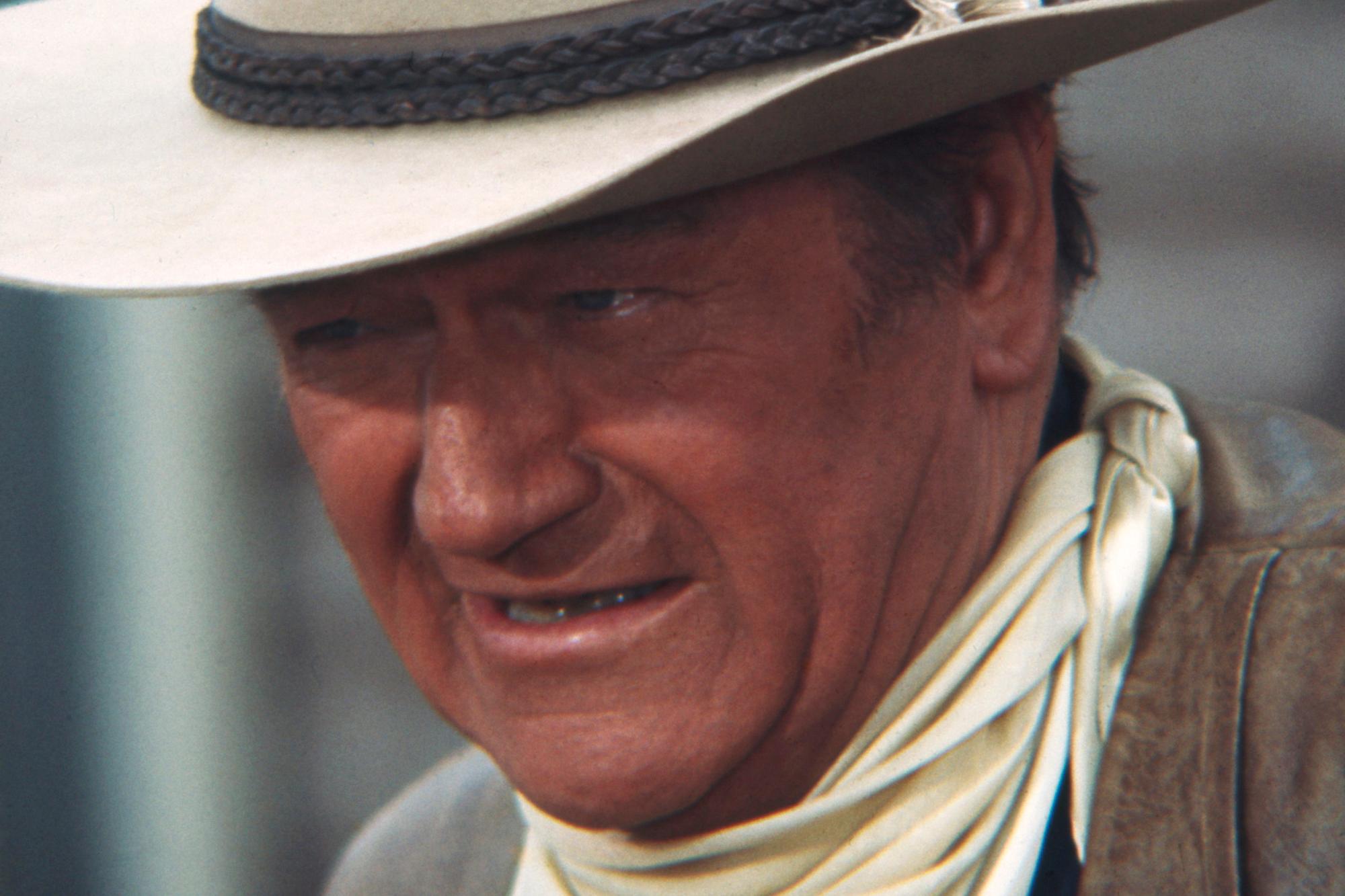 Wayne first made a name for himself in Western movies with 1930's The Big Trail. Raoul Walsh gave him his first shot at making it big, but the film was a box office flop. Next, he had a disappointing contract with Columbia Pictures and a line of B-movies that left him feeling unfulfilled. Wayne played Singin' Sandy Saunders, which he went as far as to call "embarrassing."
The movie star finally found his stride with 1939's Stagecoach, thanks to his mentor, director John Ford. It was an ensemble piece that allowed him to shine above all the rest, boosting his career to new heights. Wayne found a place in Western movies, but he wanted to find diversity in his roles in other types of genres, but not much else stuck.
Audiences wanted John Wayne movies played in 1 way
According to The New York Times, Wayne had his moments when he got into a bit of an emotional slump. He got caught up in his feelings, especially when it came to specific aspects of his career. Wayne confided in fellow actor Harry Carey and his wife, Olive, about the movies he was stuck making. Fortunately, this conversation allowed him to accept being typecast.
"Once I was working in a movie with Harry Carey and his wife, Olive, and was complaining about being typed," Wayne recalled. "'Duke,' Ollie said, 'look at Harry over there—would you like to see Harry Carey play any other way? 'Of course not,' I said. 'Well,' Ollie said, 'the American public doesn't want to see you any other way, either. So wake up, Duke! Be what they want you to be.'"
"See," Wayne said, "I'm not against Women's. Lib. Ollie gave me some real good advice."
John Wayne embraced Western movies
Wayne accepted that audiences wanted to see him in specific movies – Westerns and war flicks. He went on to represent nationalism in America on the silver screen, depicting masculinity. Together with iconic filmmakers, such as Ford, Howard Hawks, and Henry Hathaway. These collaborations produced classics, such as 1956's The Searchers, 1948's Red River, and 1969's True Grit.
Nevertheless, Wayne did take on roles in other movies that existed outside of the Western genre. He made quite an impact with performances in the war genre with 1949's Sands of Iwo Jima, 1952's The Quiet Man, and 1968's The Green Berets.
The actor went on to earn an Oscar nomination for his work in Sands of Iwo Jima, finally winning the gold for True Grit. His career was undoubtedly defined by the Western genre, but he demonstrated the ability to develop his character for the silver screen in a way that captivated audiences.