John Wayne
Marie Windsor, '50s femme fatale and John Wayne co-star, was warned to repent for playing evil on screen: book
Hollywood's 'Queen of the B's' is the subject of a book written by Denise Noe titled 'A Sheep in Wolf's Clothing: The Life of Marie Windsor'
Marie Windsor was so convincing at playing bad that many people thought the devil would get her.
The actress, who was crowned "Queen of the B's" for starring in numerous film noirs, Westerns and low-budget flicks, is now the subject of a book recently written by Denise Noe titled "A Sheep in Wolf's Clothing: The Life of Marie Windsor." The biography, written with the blessing of Windsor's son Rick Hupp, explores Windsor's humble beginnings in Utah, her rise in Hollywood and how she was unlike the villains she famously played on-screen.
Windsor passed away in 2000 at age 80.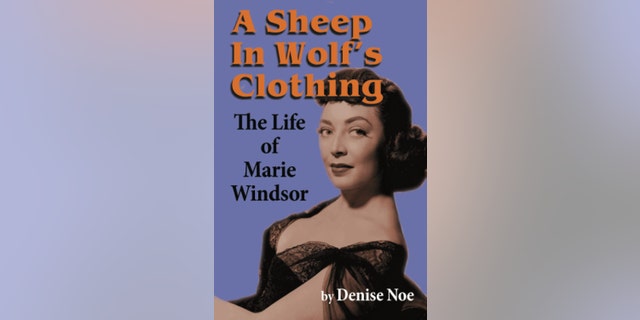 "Marie Windsor contributed so very much to the entertainment industry," Noe told Fox News Digital. "She didn't have a messy private life, but she still had a very interesting life. She did a lot of important movies. And I was surprised that no one had written a biography on her yet. Before I decided to write the book, I wanted to make sure that her son would cooperate. I also talked to some people who worked with Marie – some are no longer with us – but they gave wonderful accounts of her life. I felt it was important to share."
"Part of the reason why she isn't as well known today was that she was the 'Queen of the B's,'" Noe shared. "She wasn't often in A-list movies. She also wasn't in the tabloids – she did not have the sensational private life that some other stars had at the time. The reason why the title is 'A Sheep in Wolf's Clothing' is because she was a very ethical, kind person who often played very evil characters."
Windsor's story starts in Marysvale, Utah, a small farming community where she was born Emily Marie Bertelsen in 1919. At age 11, her parents would drive 30 miles over dirt roads just so she could take acting lessons. After winning two local beauty pageants and focusing on drama at Brigham Young University, Windsor's parents drove their daughter to Hollywood, where she studied with no-nonsense acting instructor Maria Ouspenskaya.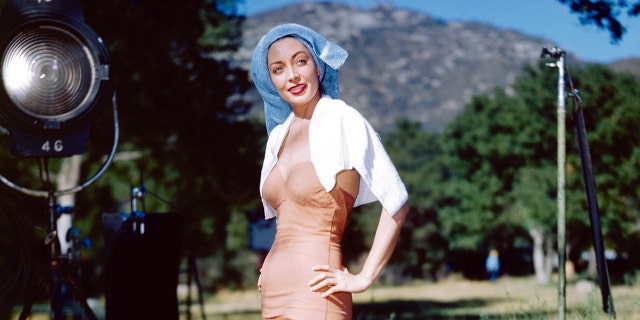 During the day, Windsor was at the Hollywood Studio Club, whose residents included Marilyn Monroe and Donna Reed. At night, she worked as a cigarette girl at the Mocambo nightclub. While she made her film debut in 1941's "All-American Coed," it wouldn't be until the '50s that Windsor began skyrocketing to fame. She both terrified and delighted audiences in subsequent roles as "the blunt, beautiful dame with the bedroom eyes who was rotten to the core and didn't care who knew it," The New York Times reported.
It turned out many, to her horror, insisted Windsor was the real deal.
"People would send her actual copies of the Bible where they underlined the sins her characters had committed," Noe explained. "Sometimes they would just send her Bible verses with letters warning her to repent, or she would go to hell. It may sound kind of funny today that these people couldn't tell the distinction between the character and the performer, but she was really scared. She was very disturbed and frightened by what these letters had to say and how they were written. She had to turn some of those materials over to the police because people were confusing her for being the gangster moll, the gunslinger, this evil femme fatale."
"The fact that people were sending Bibles to her and underlining what they felt she had done wrong really frightened her," Noe continued. "It indicated that the person was seeing her as this evil person. But Marie wasn't like any of the characters she played. Luckily, she wasn't the victim of any stalkers."
Windsor once told Classic Images, a film magazine: "Fans would send me Bibles with specific verses underscored and accompanied by handwritten warnings that the devil would get me and I'd go to hell if I didn't reform."
Windsor was concerned about being typecast as "a dragon lady," which compelled her to go under the knife.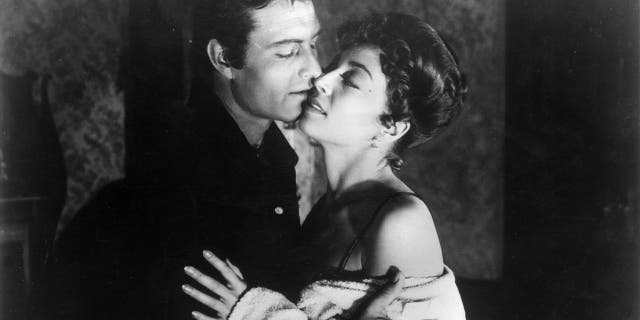 "It was one of the reasons she had a nose job," said Noe. "It wasn't that much of a nose job – it was really to remove a bump on her nose. But she thought this will help her get more sympathetic parts. She would later say that she sometimes regretted getting that nose job because she thought maybe it had done the opposite. But the thing about Marie is that she had very large eyes that looked sort of predatory with a very sensual mouth. She was tall – at 5 foot 9, she would tower over her male co-stars. And those were some of the things that made her a femme fatale, a gunslinger. It wouldn't be until later that she played maternal roles or the loving housewife."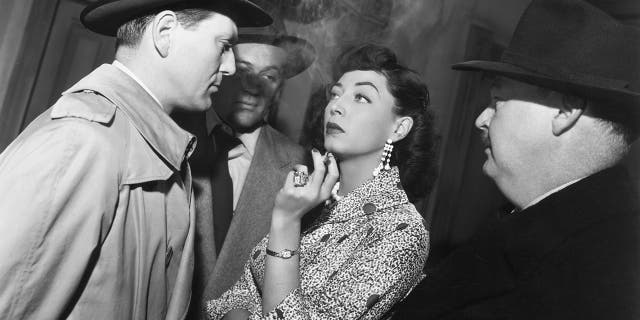 There was one star she quickly impressed on set – John Wayne. They did three films together: 1949's "The Fighting Kentuckian," 1953's "Trouble Along the Way" and 1973's "Cahill U.S. Marshal."
"She liked John Wayne," said Noe. "She always said he was really nice to work with. She really enjoyed working with him. And I think that one of the reasons she got so many Western parts was that she had experience as a horsewoman. She had ridden horses during her upbringing in Utah. She was comfortable on a horse and knew how to twirl a gun, but also appeared ultra feminine and desirable. She described how John Wayne played a version of himself, so his persona was pretty close to him as a person."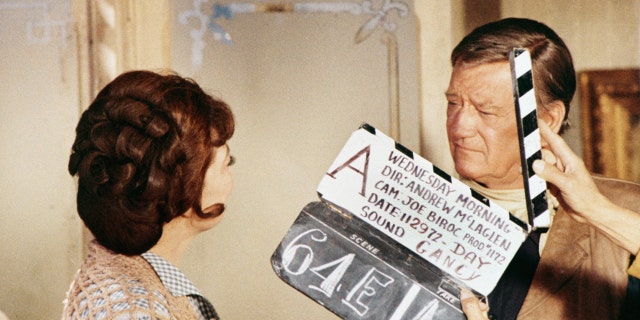 "She did remark that John Garfield and George Raft were the only two male actors she worked with who weren't bothered by the fact she was taller than they were," Noe pointed out. "She complimented them for being secure enough that they weren't bothered by it. Her height was often disguised in films. She would do special tricks, like dancing with her knees bent in a scene, so she wasn't towering over her male co-star."
Windsor also worked with a young Stanley Kubrick in 1956's "The Killing."
"She loved Stanley Kubrick," said Noe. "She found him to be very kind, patient and sensitive. She really enjoyed working with him. She respected him as a director who had an eye for detail. She thought he was just brilliant. And he respected her greatly."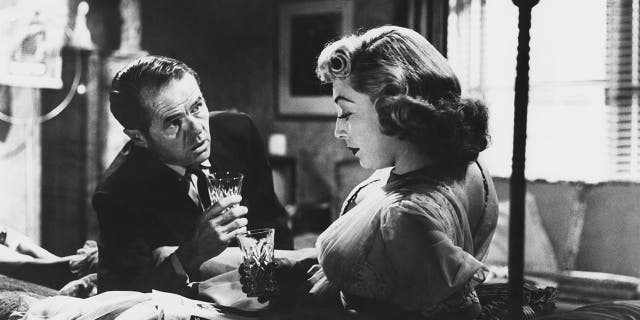 But Windsor's greatest role was that of mom. At one point, she put her Hollywood career on hold to completely devote herself to motherhood.
"She loved it," Noe explained. "She went back to taking on roles pretty soon, but all the evidence suggests that she had a successful home life. She loved being a homemaker and taking care of her son. She was also very involved in raising her stepson. Her son told me she always wanted to be in the kitchen making meals for them. She thrived in her domestic life."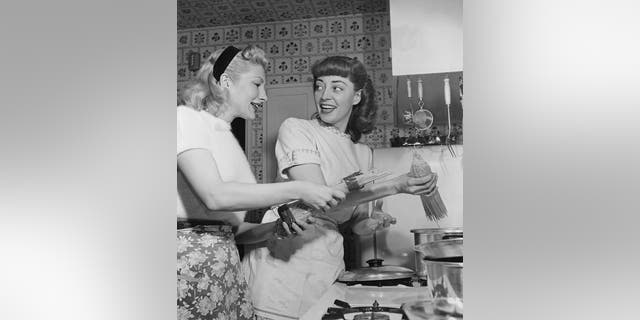 Windsor led a successful acting career and served as a director for the Screen Actors Guild for 25 years. She also made guest appearances on more than 100 TV shows, including "Gunsmoke" and "Murder, She Wrote," The New York Times reported. But during her final years, she was at peace as a homemaker and painter.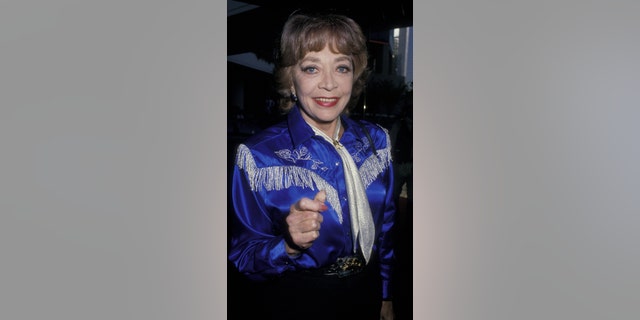 "Marie Windsor was an excellent femme fatale, but if you study her work, you can't help but be amazed by her versatility," said Noe. "She would transform herself into these characters. And yet, she was incredibly kind and supportive on set. I think the stars of today can learn so much from her. I hope after this book, people will think more of her when they think of old Hollywood."