Only Fools and Horses star David Jason has revealed the episode of the comedy classic that means the most to him.
In exclusive excerpts from his new book, The Twelve Dels of Christmas, that have been published in The Sun, the TV legend says that choosing his favourite episode "is a question too knotty to be resolved".
However, he says that if he could keep only one, it would be the 1989 special, The Jolly Boys' Outing.
Jason says that the caper's exploding coach – "an enormous comic moment" – is only part of the reason.
"But more than that, even, it's the sequence where Harry Nilsson's Everybody's Talkin' plays as we see the cast on board the coach to Margate, and the day's high jinks starting to unfold".
Jason says that "the magic of Only Fools is compressed into this single sequence" – "the gang of friends that the cast had become, and the sheer fun of it all".
"And so many of those faces no longer with us, of course," he adds.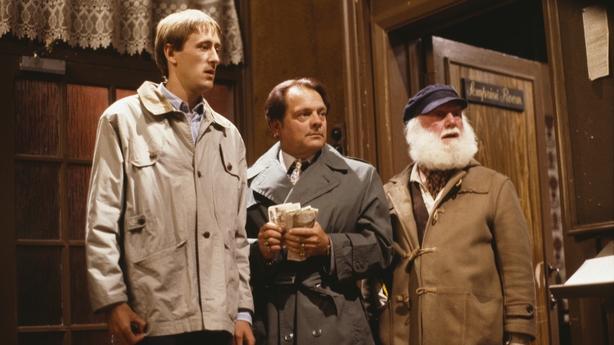 "Nowadays, the glimpse of John Challis (the late actor who played Boycie) reaching across to swipe my hat off is so poignant that I practically have to close my eyes, and the whole thing is a world that's gone.
"So if someone were to ask me to sum up what, at its very best, it felt like to be in the cast of Only Fools and Horses, I would tell them to watch that sequence.
"Because that's what it felt like, right there."
The Twelve Dels of Christmas is published by Century on Thursday 13 October.