That '70s Show
The Transformation Of Debra Jo Rupp From That '70s Show To Now
"That '70s Show" ran from 1998 to 2006 and in that time became a hit in households everywhere. In addition, the success of the show kicked off the careers of some of today's most prominent name actors like Mila Kunis and Ashton Kutcher. The success of "That '70s Show" even led to a spinoff series, "That '80s Show," which, unfortunately, was more or less a flop.
"That 70s Show" arguably has the closest thing to a perfect cast, with each character having their own growth and chemistry with the others. The great cast helped so many hilarious jokes land on the show, making it funny, quotable, and lovable. One of the show's most memorable characters has got to be the quirky and endearing mother who enjoys having a few too many, Kitty Forman, played by Debra Jo Rupp.
Even today, seeing Rupp inspires fond memories of watching her on "That 70s Show." After all, she appeared in 200 episodes (via IMDb). That's pretty memorable. Her work hasn't stopped since the end of the series, though, and Rupp has been keeping pretty busy in the years gone by.
Rupp continued acting after That '70s Show wrapped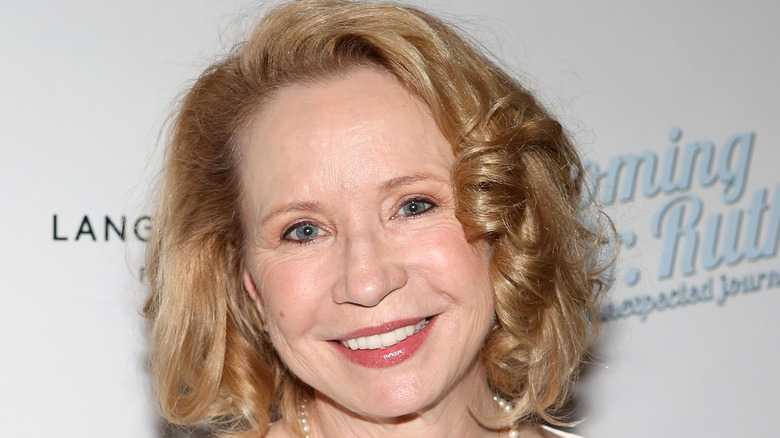 Once "That '70s Show" came to its end, most of the cast moved on to other acting roles. Debra Jo Rupp is no different. After the show's commercial success had made her into a household name, Rupp was able to land a multitude of acting gigs. She clearly had no ill will toward family-oriented series, though, as she proved when she accepted a part in the popular family drama series, "This Is Us." The show came out in 2016 and is now in its 6th and final season. In the show, Rupp played a social worker, Linda, in Season 2 (via IMDb). 
On the other hand, after her role as Kitty Forman came to a close, Rupp's schedule had room for her to pursue another passion. Rupp has landed several Broadway roles in New York over the years, including the part of the North Carolina baker, Della, in the 2019 play, "The Cake." In an interview with the Los Angeles Times, Rupp said, "When I came to L.A., I came with one mission, and that was to make enough money to earn my car and home and to come back with some kind of name so that I would get hired in theater." Fans of Rupp will be pleased to know that she's had the opportunity to return to her love of theater.
Rupp rejoined her old co-stars once again in The Ranch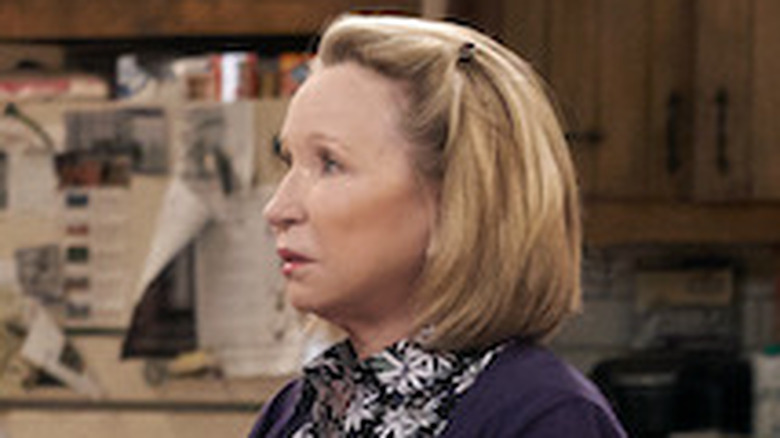 While she's found her place again in the world of theater, Debra Jo Rupp hasn't left the onscreen world entirely. In "That '70s Show," Rupp played a maternal figure to not only her children but to all her kids' friends and frenemies as well. She provided a welcoming environment and support system for each of her son's friends whenever they might need it, albeit against the will of Red Forman (Kurtwood Smith) on many occasions. Clearly, her closeness on- and off-screen with her castmates didn't fade once the show came to a close. Around the same time she was on "This Is Us," Rupp took a spot on the hit comedy-drama Netflix series, "The Ranch" alongside her former "That '70s Show" co-stars Ashton Kutcher, Danny Masterson, and Wilmer Valderrama.
Rupp plays Janice, the kind-hearted mother of Colt's (Ashton Kutcher) on-screen love interest Abby (Elisha Cuthbert), proving yet again that if you need an endearing figure for just about anything, Rupp can't be beaten. "The Ranch" was on for four seasons from 2016 to 2020 and ended after an 80-episode run on Netflix. In order to successfully work in theater and her onscreen roles, Rupp kept an apartment in New York City along with a home in Lee, Massachusetts (via the Berkshire Eagle).
The sitcom queen joined the MCU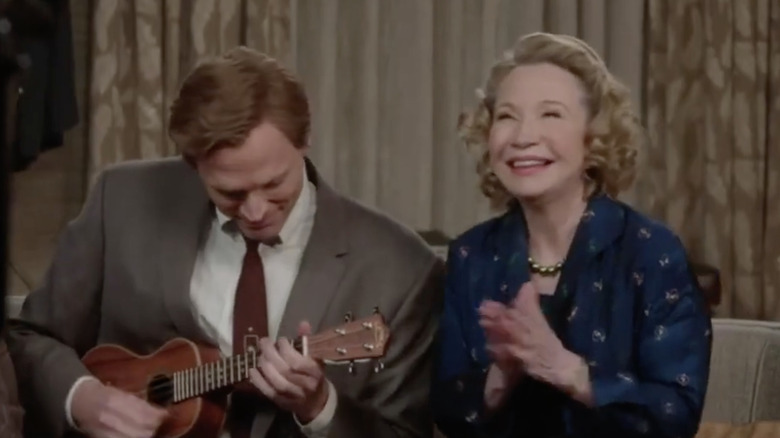 If you haven't made the dive into the Marvel Cinematic Universe yet, there's no better time to use all of your vacation days (and then some) to catch up on what you've been missing. With the long line of actors that have joined the MCU, there's really no surprise that Debra Jo Rupp has taken her turn in the franchise. In the recent Disney+ series "WandaVision," Rupp portrays Mrs. Hart, whose husband works for Vision (Paul Bettany). While superhero shows aren't Rupp's usual cup of tea, the unique style of "WandaVision" blends Rupp's background in classic family sitcoms with the heroic MCU so perfectly, it's almost as if it were meant to be.
In an interview with TV Insider, Rupp opened up about her experience with the role. Admitting that she wasn't all that familiar with the MCU when the show's director, Matt Shakman, reached out to her. It was actually her great-nephew who convinced her that she should say yes to the part. Thanks to that extra push, the queen of sitcoms herself joined Marvel in the most perfect way that she could — sitcom-style.
Kitty Forman is back with That '90s Show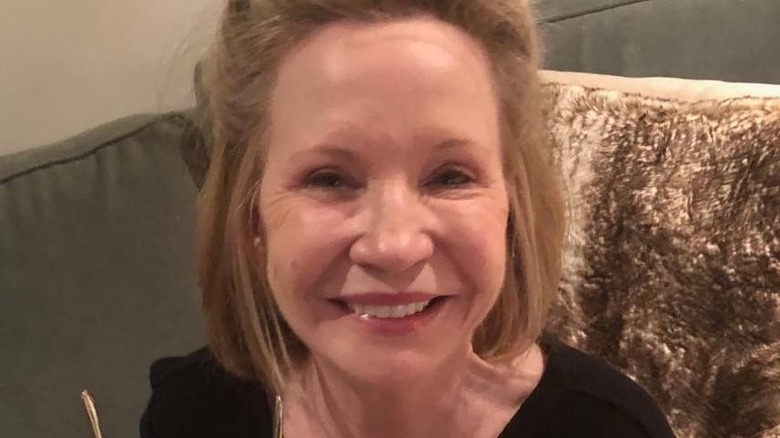 While Debra Jo Rupp didn't get her start on "That '70s Show," her role as Kitty Forman is how most people recognize her today. Before the show ended, a spinoff series was attempted with "That '80s Show." Unfortunately, the spinoff didn't do well and ended pretty quickly. But, these days, with nostalgia being so stylish and so many '90s and early 2000s television shows getting a reboot, a "That '70s Show" spinoff is more than welcome.
In her most recent acting adventure, Rupp is returning to her legendary role as Kitty Forman in the upcoming "That '90s Show." She'll be once again working alongside her former sitcom husband, Kurtwood Smith, as he reprises his role of Red Forman. Recently, Rupp shared a glimpse on Instagram behind the scenes as filming for the show began. If you love "That '70s Show," Kitty Forman, and the lovely Debra Jo Rupp, her long career as a performer will provide you with many things to watch and enjoy.