Running from 1998-2008, "That '70s Show" is one of the most beloved sitcoms of the early to mid-2000s. The show seamlessly blended the awkward and sometimes rocky experiences of being a teenager with light-hearted comedy that appealed to several different audiences.
Spanning a total of eight seasons, the show follows a group of friends as they navigate the everyday adventures of being a teenager in Point Place, Wisconsin during the 1970s. The eclectic friend group consists of nerd Eric Forman (Topher Grace), spoiled rich girl Jackie Burkhart (Mila Kunis), jock Michael Kelso (Ashton Kutcher), rebel Steven Hyde (Danny Masterson), girl-next-door Donna Pincioti (Laura Prepon), and horny exchange student Fez (Wilmer Valderrama). Beyond the typical teenage experience, That '70s Show also touches on pressing issues of the time period, such as sexual liberation, drug use, anti-establishment attitudes, and more.
Since the show's ending, the cast of "That '70s Show" have taken off in their respective careers and lives, but what about their love lives? Here's all you need to know about the romantic relationships of the "That '70s Show" cast, including Topher Grace, Mila Kunis, Ashton Kutcher, and more.
Topher Grace keeps his romantic life private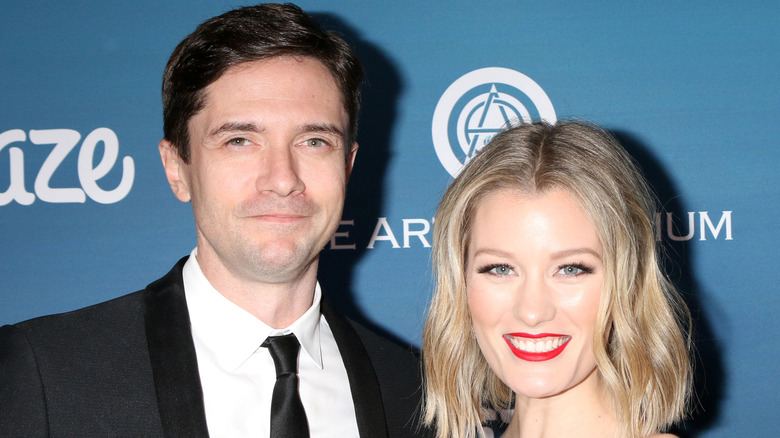 Better known as the loveable nerd on "That '70s Show," Topher Grace prefers to keep his romantic life private and out of the public eye. Throughout his career, he has dated a few actors, ranging from Anne Hathaway to Ginnifer Goodwin, but his most notable and perhaps most famous fling was with none other than former President Donald Trump's daughter, Ivanka. Their fling was very short-lived, and it was nothing more than a couple of dates, according to Grace himself.
Now far removed from the mid-2000s dating scene, Grace married actor Ashley Hinshaw in 2016, and is a father to their two children (via Entertainment Tonight). Hinshaw is a former model and has acting credits in TV series like "True Blood" and "The Arrangement." In 2020, she announced via Instagram that she had earned her bachelor's degree after five years, captioning her post, in part, "Today I celebrate … I've spent the last 5 years overcoming challenge after challenge to accomplish this goal. All while juggling a career, a wedding, and having 1.99 children … Congratulations to my fellow #graduates of 2020. We did it!!!"
Mila Kunis matched with this That '70s Show co-star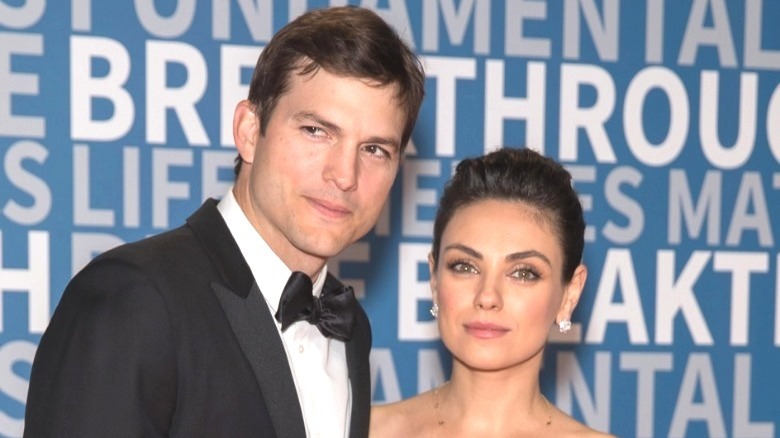 Unlike some of her other "That '70s Show" co-stars, Mila Kunis has not been very active in the Hollywood dating scene, and is only known to have dated two people. At the age of 18, Kunis started dating "Home Alone" actor Macaulay Culkin. The two were together for nine years, from 2002 until their split in 2011, per Cosmopolitan. On the relationship, Kunis spoke with Women's Health in 2009, saying, "We grew up together. You find a steady rock in your life, and that's all you need. We have our ups and downs, but work through them." Following the breakup, Kunis matched with none other than her "That '70s Show" co-star Ashton Kutcher in 2012.
The pair had unexpectedly reconnected at the Golden Globes, and the rest is history. That same night, Kutcher invited her to his house to catch up, then again a month later for a housewarming party. The two casually dated until officially becoming a couple in April of that same year, and got engaged two years later in February 2014. Kunis and Kutcher married in 2015 and have two children together, Wyatt and Dimitri.
Ashton Kutcher found love again after divorce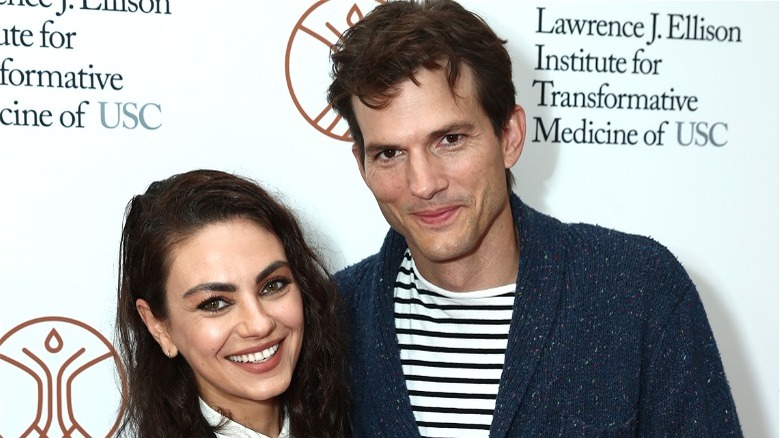 In the early to mid-2000s, Ashton Kutcher was slowly becoming one of the biggest names in Hollywood. Along with his popularity from "That '70s Show," Kutcher starred in movies like "Dude, Where's My Car" and "Just Married," while also hosting and producing MTV's "Punk'd." As his career started to take off, so did his romantic life. During this time, Kutcher dated a few popular actors, including January Jones and Brittany Murphy, as reported by Us Weekly. In 2003, Kutcher met actor Demi Moore, and they married two years later. The marriage lasted until their divorce in 2011, fueled by media reports of infidelity by Kutcher.
After the very public split from Demi Moore, Kutcher reconnected with "That '70s Show" co-star Mila Kunis, and the two made their relationship official in 2012, just a year after his divorce. The two have since been considered one of Hollywood's power couples.
Danny Masterson's wife has remained by his side through the controversy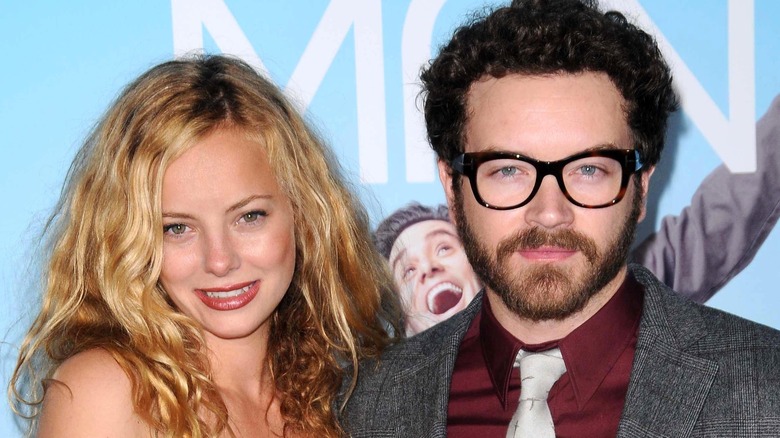 Danny Masterson's dating life has remained both simple and off-the-radar throughout the years. He met actor Bijou Phillips in 2004, and the two dated for five years prior to getting engaged in 2009, according to People. In 2011, the pair got married, and three years later in 2014, they had a daughter. Phillips' acting credits include parts in "Almost Famous," "CSI: Crime Scene Investigation," and "Raising Hope." Her famous relatives include half-sisters Chynna Phillips (of Wilson Phillips fame) and actor Mackenzie Phillips.
In real life, both Phillips and her husband have faced some controversies, he with his legal issues tied to allegations of rape and she being accused of homophobia and harassment. In 2017, actor Daniel Franzese accused Phillips of bullying him on the set of their 2001 film, "Bully." She later apologized for her alleged behavior, telling TMZ, "I don't remember that time well, those years are a blur. I was a teenager and reckless in my behavior … I am so mortified by this behavior and have contacted Daniel and apologized to him privately."
It was reported in 2021 that she is sticking by her husband in the midst of his criminal trial.
If you or anyone you know has been a victim of sexual assault, help is available. Visit the Rape, Abuse & Incest National Network website or contact RAINN's National Helpline at 1-800-656-HOPE (4673).
Laura Prepon is a happily married mom of two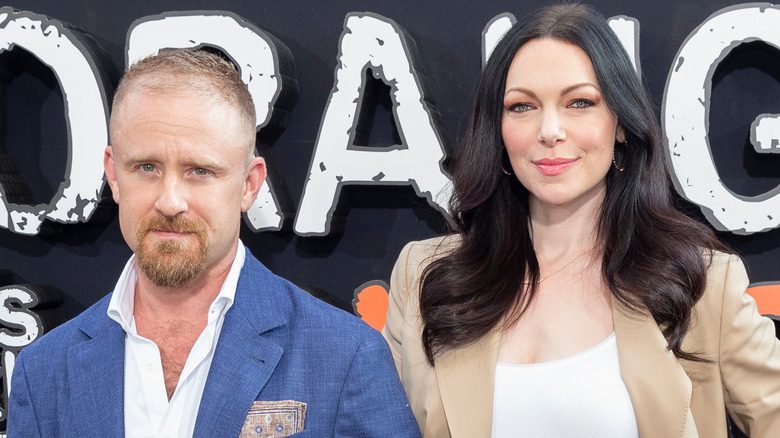 Since the end of "That '70s Show," Laura Prepon has continued to act in other projects, most notably in the Netflix series, "Orange Is the New Black." Though she has continued working, Prepon has mostly remained private about her personal and romantic life. The actor was in a long-term relationship with co-star Danny Masterson's brother, Christopher, from 1999 to 2007, as reported by Us Weekly. Following the split, she dated Scott Michael Foster on and off for five years before ultimately splitting in 2013. The actor remained single for a few years before ultimately finding her current partner, Ben Foster.
Foster, like Prepon, is also an actor, and has acting credits in both film and TV, including the Oscar-nominated film "Hell or High Water," "Leave No Trace," and "Galveston" (via IMDb). The pair have known each other since Prepon was 18 years old through mutual friend Danny Masterson, per Entertainment Weekly. According to USA Today, the two started dating in 2015 and got engaged in the fall of 2016. Following their engagement, Prepon spoke to E! Online about their relationship, saying, "I'm happy. It's amazing. He's the love of my life."
Nearly a year after their engagement, Prepon had a baby girl in August 2017 and in February 2020, she had a baby boy, as reported by Us Weekly. Prepon is now a proud mother of two and wife to Foster, whom she married in June 2018.
Wilmer Valderrama is engaged to Amanda Pacheco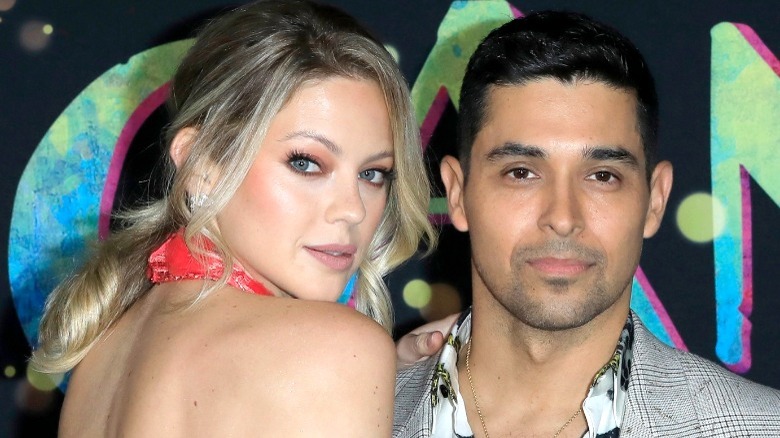 Following the success of "That '70s Show," Wilmer Valderrama quickly became a Hollywood heartthrob, with his romantic life reflecting his up and coming celebrity status. Throughout the early to mid-2000s, Valderrama dated Mandy Moore and Lindsay Lohan and was also rumored to have dated several other stars, including Ashlee Simpson, Jennifer Love-Hewitt, and even Avril Lavigne, per People. Valderrama's longest and most well-known relationship was with singer Demi Lovato. The two started dating in 2010 and continued an on-again, off-again relationship for six years, before breaking up amicably in 2016.
As of January 2022, Valderrama is engaged to Amanda Pacheco. Pacheco juggles a few different job titles, including PADI divemaster and model, per her Instagram page. Valderrama and Pacheco met in March 2019, and though rumors of romance between the two started circulating a month later, they were not recognized as a couple until they were spotted publicly together in July 2019 (via E! Online). Valderrama proposed in January 2020, announcing their engagement on his Instagram, with the caption, "It's just us now," along with the date, "01-01-2020."
The couple welcomed their daughter, Nakano, in February 2021, and this new addition has only strengthened their bond. In a joint interview with Parents, Valderrama spoke to Pacheco candidly, saying, "The baby is our priority, but you are mine. They tell you, 'It's all about the baby,' but when you're both with the baby, you can forget about each other and lose yourself there."
Josh Meyers and his love life remain off the radar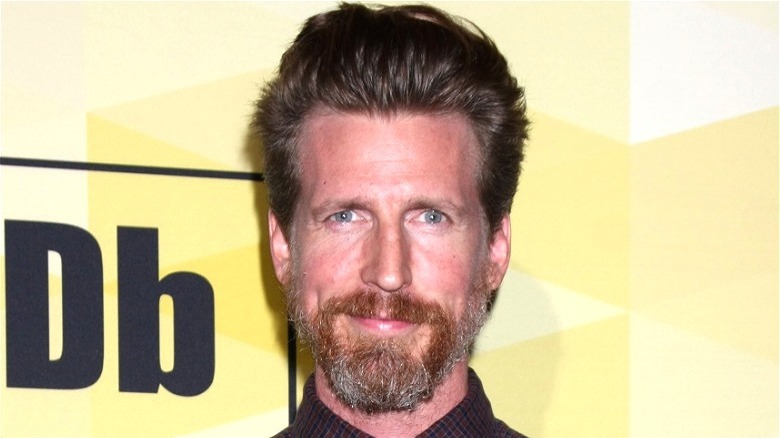 Josh Meyers is better known as the younger brother of "SNL" star and "Late Night" host Seth Meyers. Similar to his brother Seth, Josh has made a successful career for himself around comedy. He starred in the series "MADtv" from 2002 to 2004, and appeared in a handful of comedy films throughout the remainder of the 2000s, including "Date Movie" and "Bruno" (via IMDb). Meyers joined "That '70s Show" in its eighth and final season to play Randy Pearson, replacing Topher Grace after his departure.
In regards to his romantic life, Meyers is generally private about his relationships and is not known to be dating anyone as of this writing. He briefly dated actor Missi Pyle in the mid-2000s, and it is unknown when the couple separated. Additionally, it appears that Meyers dated equestrian McKenzie Rollins during 2015, according to posts on his Instagram page, but it is also unknown when their relationship ended.
Debra Jo Rupp continues to focus on acting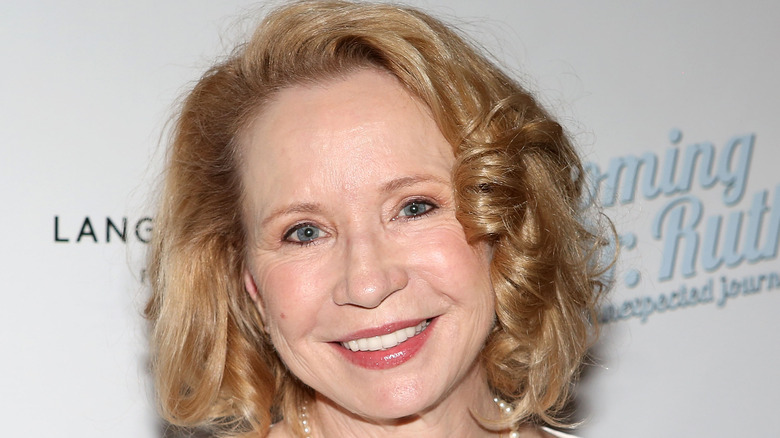 Despite her extensive acting career in film, television, and Broadway, Debra Jo Rupp is most known for her role in "That '70s Show" as Kitty Forman, the loving and overprotective mother of Eric and Laurie. Throughout her life, Rupp has prioritized her work and building her career, with over 300 roles in TV and film, according to the LA Times. This fierce dedication to work has made her a skilled expert in her craft and kept her romantic life on the back burner.
Rupp's romantic life, as her personal life, is very private. The actor is currently single and has never been married or had any children.
Since the end of the series, Rupp hasn't slowed down and continues to take on a number of acting projects, most recently joining Netflix for the reboot of "That '70s Show," titled "That '90s Show." The revitalized show will focus on Kitty and husband Red Forman as grandparents in the 1990s, as reported by People.
Kurtwood Smith married his Robocop co-star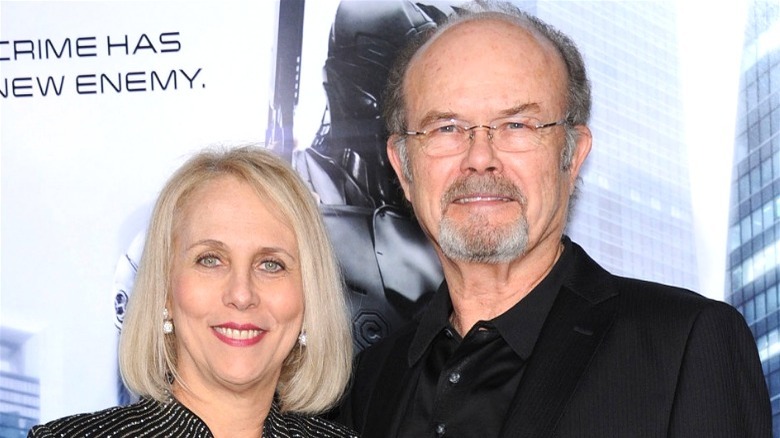 Prior to his role as Red Forman, Kurtwood Smith acted in a number of films and TV shows, most notably as the villain in the 1987 movie "Robocop." At the time, Smith had been dating actor Joan Pirkle and actually asked the filmmakers to give her a part in the film. He elaborated on this in an interview with Esquire, saying, "We'd been living together, so she might as well have been my wife at the time. We'd been living together for 13 years before we got married; I guess we'd been together for 10 years by then. I asked if she could read for the part of Dick's secretary." Love brought Smith and Pirkle together both in life and film, and the two have been married since 1988.
Smith is currently working with "That '70s Show" co-star Debra Jo Rupp for the series' reboot. He also notably starred in the Netflix comedy series "The Ranch," alongside former co-stars Ashton Kutcher, Danny Masterson, and Wilmer Valderrama.