Sophia Loren needs no introduction. Widely considered one of the greatest actresses of the 20th century, Loren is one of the most recognizable stars in Hollywood history. Born in Italy, she became "the first performer to win an Academy Award for a foreign-language," according to the official Oscars website. Since her historic 1961 win, Loren has cemented herself in history, picking up another Oscar nomination, several Golden Globe wins, and a Grammy award, among many other achievements. Two of those achievements include her sons, both of whom are successful in their own right.
In the 1950s, Loren met Italian film producer Carlo Ponti, per The Hollywood Reporter. According to the outlet, though he was still married at the time, Loren and Ponti worked to "keep their relationship a secret despite huge media interest." The two "were married by proxy in Mexico in 1957," however, Ponti's divorce was not finalized at that point, which led to the producer being charged with bigamy.
While their initial marriage attempt was ultimately annulled, Ponti and Loren were able to "beat Italian law by becoming French citizens" in 1966, allowing them to finally tie the knot once and for all. The two welcomed their first son, Carlo Ponti Jr. in 1968, and their second son, Edoardo Ponti, in 1973. These days, both of Loren's children have achieved remarkable success in their respective fields.
Carlo Ponti Jr. is an internationally-acclaimed conductor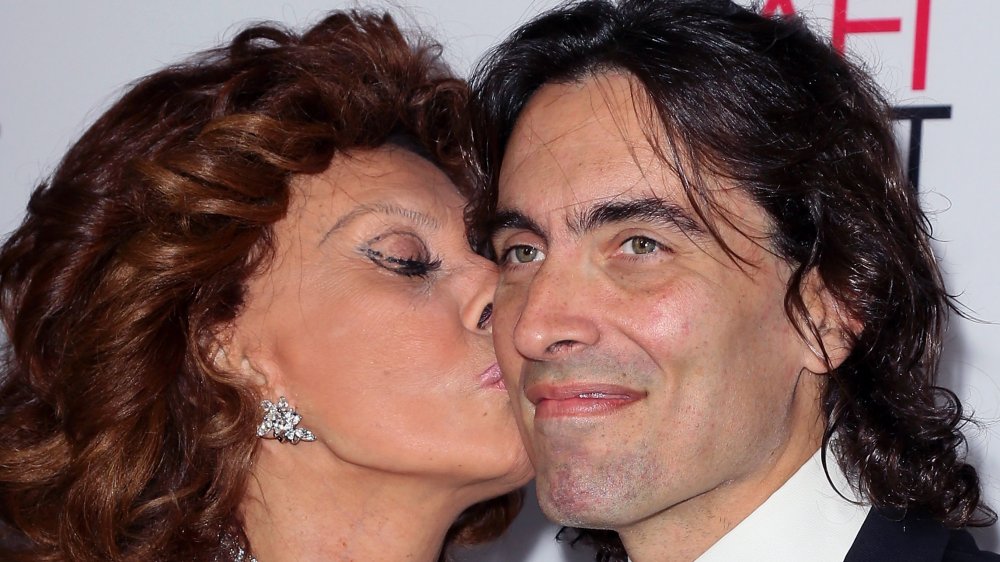 Sophia Loren and Carlo Ponti's oldest son, Carlo Ponti Jr., is a successful conductor who has worked with orchestras all over the world. Per his website, Ponti Jr. has performed across several continents. Some places his work has taken him include Budapest, Cape Town and Vancouver. As much as Ponti Jr. travels, however, it seems he mostly spends his time between Moscow and Southern California. Ponti Jr. served as the associate conductor of the Russian National Orchestra from 2000 until 2018, and as the principal conductor and music director of the San Bernadino Symphony in California from 2001 until 2013.
Since 2013, Ponti Jr. has conducted the Los Angeles Virtuosi Orchestra, a group he founded to support music education. According to the orchestra's mission statement, the group is based on the idea that "an orchestra is a unique educational resource." In addition to providing space for music students to perform, the orchestra "allocat[es] 100% of net income from performances to support and develop the study of music."
Sophia Loren's son Edoardo followed in his father's footsteps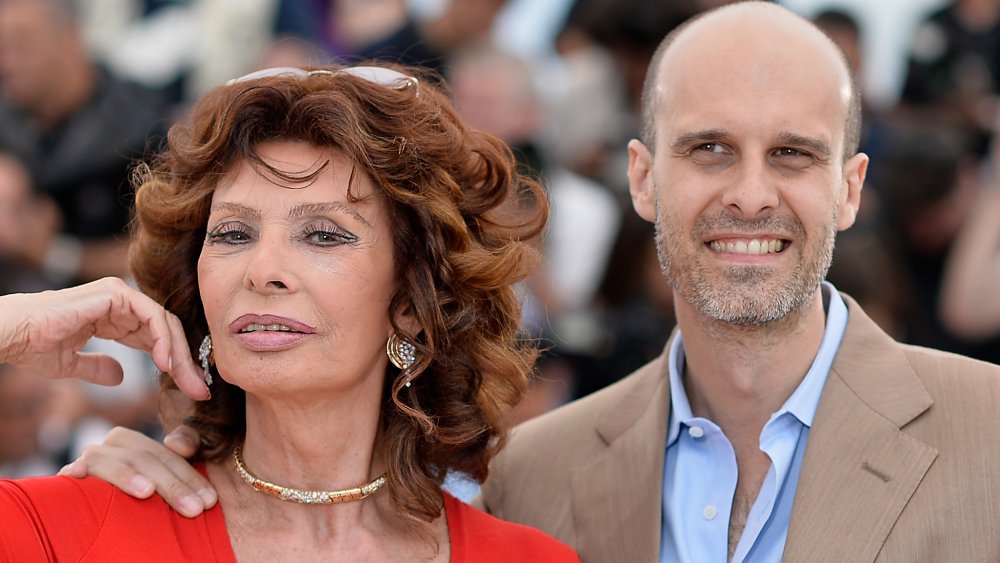 Like his father, Carlo Ponti, Sophia Loren's son Edoardo works in the film industry. However, while Carlo was a producer, Edoardo has chosen to step a bit closer to the camera and has made his mark as a director. The younger Ponti came to the United States to study his craft, earning two degrees from the University of Southern California. Edoardo has directed a number of performances from well-known Hollywood figures, including his mother as well as wife and actress Sasha Alexander.
Edoardo married Alexander in 2007. The actress is known for her work on the series Dawson's Creek and NCIS. Additionally, she starred on Rizzoli & Isles from 2010 until 2016. The couple has two children, daughter Lucia and son Leonardo, who were born in 2006 and 2010, respectively, per People. It seems that Edoardo is continuing the cycle started by his parents, bringing up another generation in the thick of the film industry.